Have you heard about Facebook Messenger Games? Yes, it's true. There are several hidden games and secret features in the Facebook Messenger. It has regularly received updates with some cool features and Games.
As far as I know, Facebook Messenger has the games such as chess, basketball, and soccer, whereas it has hidden features like sending flying balloons and hearts. We can play these hidden games or access secrets features by using a single emoji or command. So, you don't need to install any of additional app on you Phone to access them.
How to Play Hidden Facebook Messenger Games
Before you tend to play Facebook Messenger games, you should have Facebook Messenger installed iPhone or Android Smartphone. And make sure if you have installed the latest version of Facebook Messenger app. Unfortunately, any of above games or secrets not compatible with Desktop PC besides chess game.
Facebook Messenger chess game can play by both parties at a time (you and your friend.) It can able to play using your Mobile or PC. And you should use commands to move pieces on FB messenger chess game. Whereas basketball and soccer game little different from chess on FB. You must use proper emoji to play basketball and soccer game on Facebook Messenger instead of using commands. You can't play basketball or soccer game simultaneously with you friend although your friend can see your high score on Facebook messenger. We will discuss each one below.
How to play soccer on messenger
Step 1: Open Facebook Messenger.
Step 2: Choose a friend you want to play.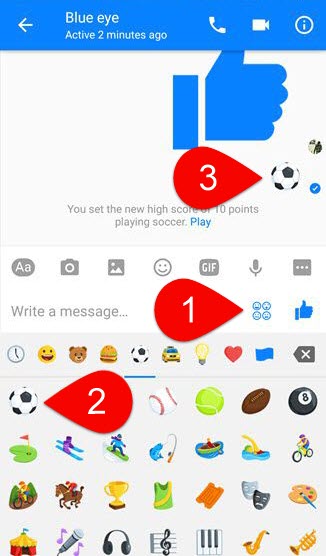 Step 3: Tap the emoji icon and send soccer emoji to your friend.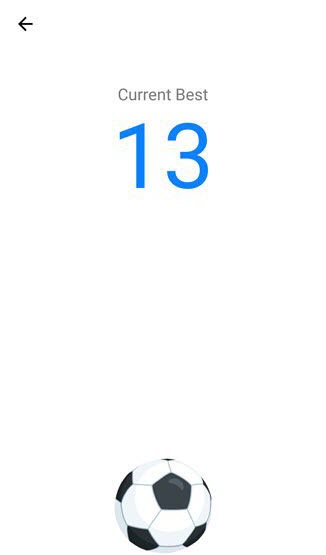 Step 4: Finally, tap the soccer emoji from the chat window which you have sent before.
That's it. Now you can play soccer on FB Messenger, and your High score will be sent to your friend.
Tips to play soccer Game on FB Messenger
Tap Center of the ball because when you are tapping the corner of the ball, it will bounce up, it 's hard to take the high scores.
Don't follow the ball, wait for the ball to come to you.
How to play basketball on Facebook Messenger
Step 1: Open FB Messenger on you Phone.
Step 2: Select a friend on messenger you wish to play.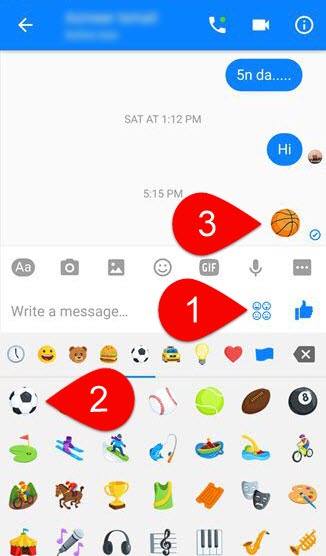 Step 3: Tap Emoji icon and select basketball emoji (As shown image above)
Step 4: Send basketball emoji to your friend and tap it again from the chat window.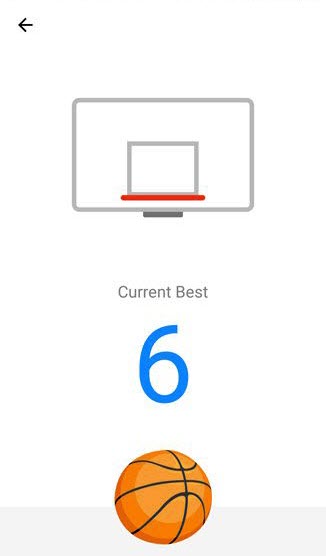 Now you can play the basketball, and your high score will be sent to your friend, whereas you will also receive the high score of your friend.
How to play FB chess
Step 1: Open FB Messenger on Android, iPhone, or Messenger web version even you can start to play with the usual Facebook web.
Step 2: Select a friend on Messenger you want to play.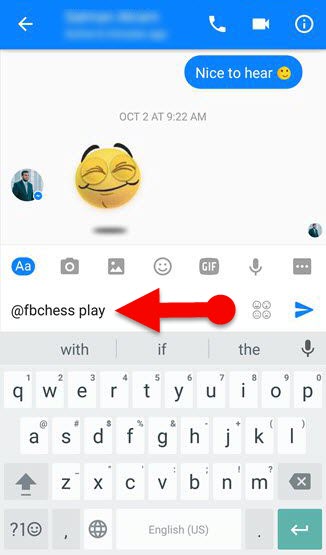 Step 3: Type and send "@fbchess play" command to friend (type without quotation marks.)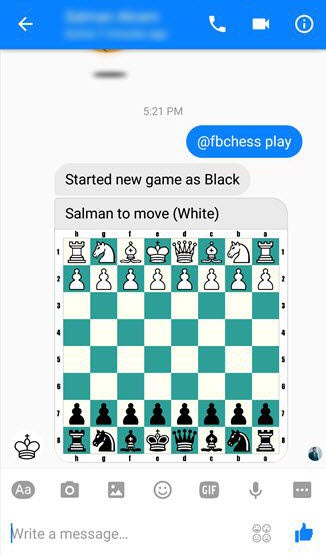 Now you can paly chess on FB Messenger with your friend (You should use commands to move pieces)
List Important FB chess commands
Start Game: @fbchess play
Start Game with white color: @fbchess play white
Start Game with black colors: @fbchess play black
Make a move: use Standard AN (Algebraic Notation)
Exit the Game: @fbchess resign
Get More Commands and Help: @fbchess help
Hidden Secrets of Facebook Messenger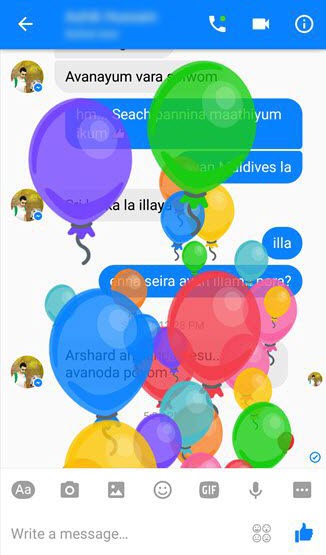 Do you wish to surprise your loved ones through Facebook Messenger? Then you can send dozens of flying hearts to your friend using a single heart emoji as well as you can also send flying balloons through the Facebook Messenger to your friend. To do so, only you need to send proper emoji on FB Messenger.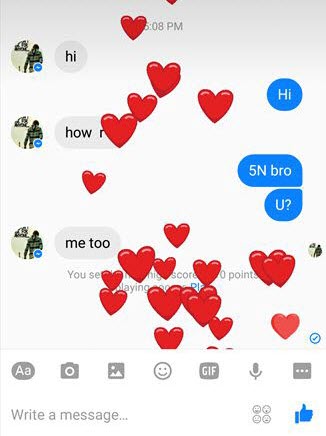 Bonus: Do you wish to be invisible on Facebook messenger from your friends even you using Facebook? Then don't forget read my previous article.
Final thoughts: FB messenger games
This article explains the way to play Facebook Messenger Games on your Phone or PC. Personally, I love to play soccer on messenger because of its simplicity and sound effects although every game is absorbing to play on Facebook Messenger. Each one has unique sound effects and visual effects. And its main advantage is that no need to install any of additional application to play soccer, basketball or chess on your FB Messenger. Hope this article will be helpful for those who wish to play hidden games on Facebook messenger. If you have any queries related to this article, then leave a comment below.