The Allo App Has Been Discontinued By The Google
We found this message on Google's allo site.
Allo has signed off.
We said goodbye to Allo on March 12, 2019. During our time together, we brought you a smarter way to chat, with features like Google Assistant, Allo for web, and selfie stickers.
We're working to bring your favorite features to the Messages app so you can have richer conversations with all your friends. If you have an Android phone, we hope you'll try Messages!
Google also recommends that Allo users switch to Google Messages, which has so many features for personal conversations, like RCS Chat, Smart Reply, Spam filter, etc.
At this year's Google I/O 2016, Google announces two brand new communication apps to the world, Allo messenger, and Duo. Google's Duo allows making free video calls to friends and families and Allo is a messaging app, as well as a Personal assistant. Google has officially released both Allo and Duo. Also, I have provided the Allo APK file for Android users in my previous article to download and use, before it rolls out in your country.
In this article, I wish to share some key features of the Allo messaging app. Let's take a look at Allo Messenger below.
What is the Allo?
Allo is Google's AI-powered messaging app, available for both Android and iPhone. It lets you chat with your friends and families. You can send photos, videos, stickers, doodles, emojis, and locations through Allo Messenger. Also, it comes with Google Assistant which adds value to Allo more than a messenger. And you can also use your personal assistant when you are chatting with friends or family.
Key feature of Allo Messenger
Google's Allo Messenger has introduced some cool features such as Smart reply, adjusting the size of the text within the messenger, turning photos into works of art (doodle feature), Incognito mode, and much more. And Google Assistant is a significant feature of Allo messenger.
Smart reply in Allo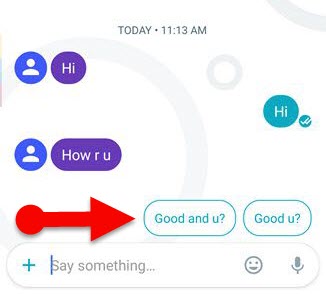 Allo lets you send a reply in a new way, without typing a single letter even in your style. That means it learns which words you frequently used for the reply, Ex: "Fine or 5n". And when you receive a message through the Allo messenger, it suggests you to related answer to reply to them with text and emojis based on your personality. For instance, when your friend asks you "How are you?" in the Allo messenger, It will show you the answer with suitable words or emojis automatically such as "Good and u?", "Good u?", Etc. As well as it can also identify objects in a photo and it will recommend you to proper Answer the Image with text or emoji.
Resizable Text
You can send a large text to your friend in Allo, unlike WhatsApp, Viber, or Telegram. This feature adds more meaning to your word. If you want to say something in loud, or if you want to send some important messages to your partner then you can send messages in large text. So, it could get more attention from the recipient. However, there is a feature to send Bold font in WhatsApp.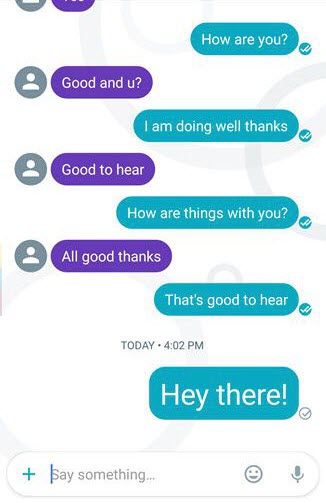 To do so, After typing your message in the text box, you must long-press the send button, then you will get a movable bar there, now you can simply slide up to make them larger, and down smaller.
Doodle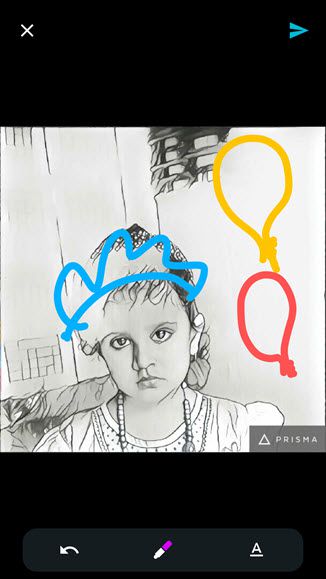 Allo's doodle feature lets draw in your picture before you send them to a recipient. Furthermore,  you can also add text to your images like on Facebook Messenger and WhatsApp.
Incognito mode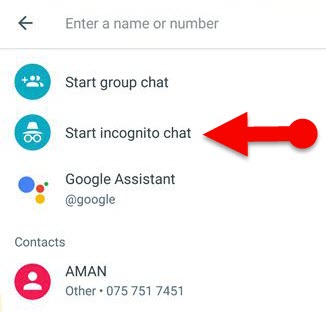 By default, Allo doesn't support end-to-end encrypted, like WhatsApp. However, Allo has "Incognito Mode" a feature. It ensures to keep the conversation private with end-to-end encrypted.
To start a conversation in Incognito mode in Allo, you must tap the "Big circle" button at the bottom right corner of the app and select "Start Incognito mode chat." Learn more about incognito mode from here.
Google Assistant
Google Assistant is the notable feature of Allo messenger. Which has as many features as "Google now." It allows users to let know current time and date, sports news, weather information, nearby events or places, Travel related information, general questions, and much more.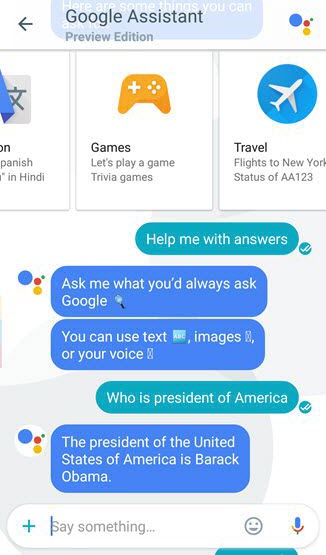 Additionally, you can play a game within messenger as well as you can ask Allo to tell a joke, recite a poem, or find funny pictures when your boring time. And you can also access Google assistant when chatting with your friends to Find images or videos to share, get directions, and seek answers together with your friends. To do so, Just add @google at the message box and get the Google Assistant to your chatting window.
However, some mobile messengers like Facebook, and Telegram, have bot features in their services. They let access various features in those Messengers such as sending files to the cloud, knowing weather information, applying Prisma filters to your photos, travelers to search for flights, and much more, instead of the Allo Google Assistant feature.
Other Features:
As a messenger, Allo also offers to Block a contact in Messenger and turn off push notifications within this service, and you can disconnect your Google account or unregister your phone number through its settings page. Moreover, If you want to save your Mobile data Don't you like to save photos and videos to your Gallery? Then you can also disable the function of "Automatically download photos videos" through Settings of Allo.