Here, we have listed some of the powerful and fastest browsers for Android. Each Android browser comes with a unique set of features. All of these third-party Android internet browsers will be able to give you a better experience than the default Android browser. And you can also use these best Android browsers for downloading large files, secure & faster browsing experience, and many other purposes. See also: The Fastest Downloader for Android.
In 2016 we experienced some major upgradations in technology and so is expected from 2017. Day by day we experience that everything is getting online even if we have nothing to store on our phones – we can listen to the music, watch videos, and explore the pictures. With the increase in the use of internet need of a secure and fast browser has increased. There is a bunch of web browsers available for Android on the play store, but you have to choose as per your internet using habits and security which is the major requirement for everyone. So here we are presenting you a list of top 10 web browsers for Android with their key features.
Google Chrome for Android:
Google Chrome browser for Android is well-known as the best Android browsers, and it is one the most widely used web browser. Also, it is one of the best Android browsers for downloading large files without using an Android download manager. It has a simple download manager, and you can also save webpages for offline reading. See Also: How to Save Pages for Offline Reading in Google Chrome Android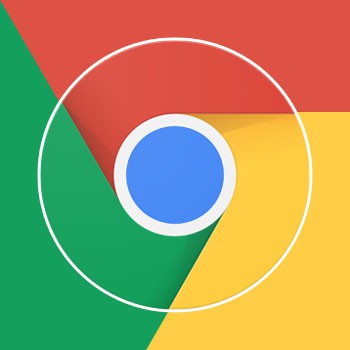 Moreover, Google Chrome is a cross-platform browser. You can use it on every computer, tablet, and smartphone of yours and because of this you can sync history and saved passwords among them. As chrome and android both belong to the same family Chrome works very well on Android. Data saving mode works well on this browser. But in comparison of other browsers comparatively, it takes an enormous amount of RAM.
Key Features of Google Chrome:
Multi-platform internet browser.
Able to save and sync passwords, history, bookmarks across all your devices.
You may be able to save up to 50% of data usage while browsing.
It provides Built-in Download Manager
It has designed a straightforward user interface.
You can save any web pages for offline reading.
You can quickly translate any web pages to your native language by Google Translate.
Option to surf the internet without saving your history (Incognito mode)
The best Android browser for downloading large files
Get Google Chrome for Android from Google Play
UC browser:
UC browser for android is also a fastest Android browser. Earlier the browser was limited to the Windows Phones, but from a long time, it is available for Android as well. The Browser has a powerful inbuilt download manager, and if you love to listen to your favorite songs online, then this browser provides you an inbuilt user-friendly music player. Read Also: ADM app For Android (A Powerful Download Manager for Android Phone)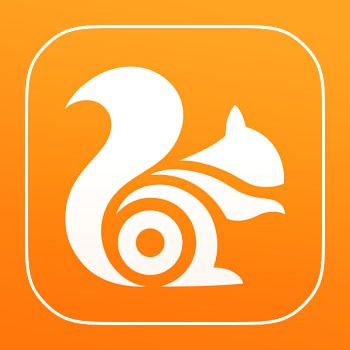 UC Browser loads a lite version of some common websites such as Facebook because of which internet speed seems to be fast. You can enable and disable add-ons such as translator and add blocker.
Main Features of UC Browser:
A light version is available for old smartphones and an Advanced version available for modern smartphones.
The lightweight version will work on Android Gingerbread, Ice Cream Sandwich, Jelly Bean, KitKat, Lollipop, Marshmallow, and Nougat.
It comes with a built-in download manager with the resumable feature.
It offers Faster browsing mode for time and data usage saving.
Able to Control Videos with Gestures
Lots of add-ons available for various needs.
Night Mode.
Best Android browser to download large files.
Get UC Browser from Google Play Store
Opera Browser for Android:
Opera is a well-known name among the mobile browsers we can find opera even in our old feature phones. The best part about opera is that it has a very simple user-interface and it can handle multiple tabs at a time very well unlike some other browsers having a limit of 10 tabs at a time. However, in comparison of other web browsers, you will find comparatively less number of add-ons.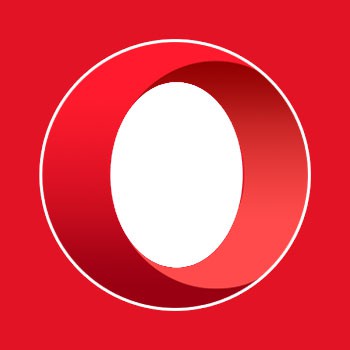 Main Features of UC Browser:
Light and Advanced versions available.
Opera Browser for Android will compress video and images for data saving and fast browsing experience.
You can force zoom on any page, making it easier to read.
You can browse the internet without leaving a trace on your device. (Private Mode)
The fastest browser for Android.
Download Opera for Android from Google Play
Mozilla Firefox browser for android
Mozilla Firefox for Android is another quite powerful Android internet browser. It is still the best alternative to the Google Chrome. Before Google Chrome hit the market, Mozilla was the ruling browser. Like Google Chrome browser, it also lets you sync your history, saved passwords, bookmarks, and other stuff between the smart devices. Mozilla allows you to choose from beautiful themes. Night mode in this browser helps you to browser comfortably at night.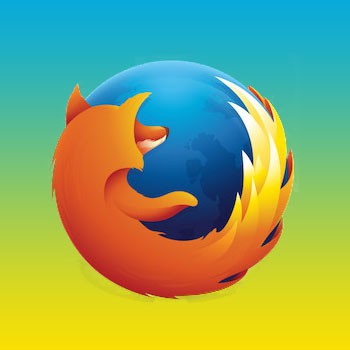 The significant feature of Mozilla Firefox:
Available for Almost every platform, and you may be able to sync your history, bookmarks and open tabs across your all devices.
There are so many add-ons available for Mozilla Firefox. (Ad blockers, password and download managers, etc.)
Intuitive user-interface.
Incognito mode for private browsing.
You can manage multiple tabs at once.
The Best Android browser for downloading large files.
Get Firefox from Google Play Store
Dolphin Browser:
Dolphin Browser is yet another best Android browser to browse the internet in a faster way on your Android mobile. For our portable Android devices, it is the most polished browser you can search for add-ons very easily and quickly. The app has a control panel from which you can choose night mode, no image mode which makes your browsing faster on the slow internet and private browsing. The browser is also loaded with the best gesture controls.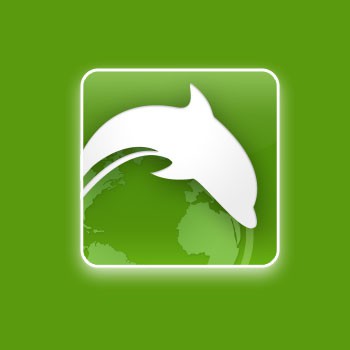 Some other features of Dolphin Browser:
It supports full-screen mode and flash.
Fast browsing.
Built-in Ad-blocker.
A lot of Add-ons available for experiencing beyond a web browser.
Themes and gesture support.
Orfox: (Best Android Browser for Private Browsing)
Tor Browser for Android is an application which allows you to browse anonyms over the internet. The application is very useful if you do not want your location and preferences to be tracked. Orfox is the browser built over Firefox, and it allows you to browse in a safe environment. The browser sent your data in encrypted form, and it only decrypts when reaching the correct address.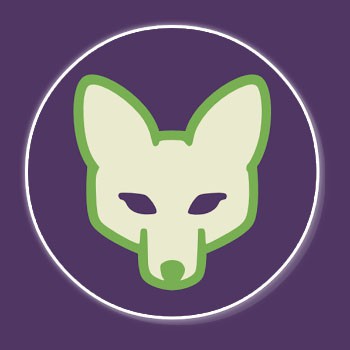 Major features of Orfox browser:
One of the Best Android Browsers to protect your privacy while you are surfing the internet.
Compatible with Firefox for Android and the Android operating system.
You can save articles to read later.
You can experience the all the features of Firefox for Android browser.
Get Orfox Browser from Google Play
CM Browser:
You might have heard of CM security software for Android. If you do not want to download the whole security suite, then you can only download the browser. The interface of this browser is very light and clear, and it does not occupy much space on your device.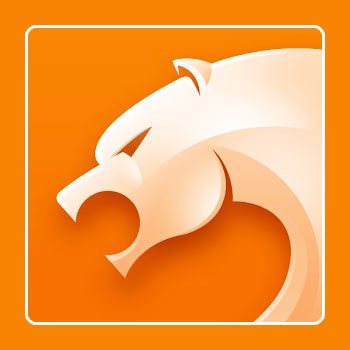 Primary features of CM Browser:
Malicious & Fraud protection.
Option to keep or prevent the browsing history, cookies, and passwords saved.
Gesture control for video playing
Tiny size ensures the better performance of your device.
Download CM Browser from Play Store
Flynx:
Flynx is also the best Android browser for Android. The best part of this Android Internet browser is that it lets you browse multiple web pages at a time and switch between them quickly. It will be the best-suited browser for you if you often open links from another application. It works like Facebook messenger you can minimize the app to the bubble and can restore it when you want. All you need to do is to set Flynx as your default browser.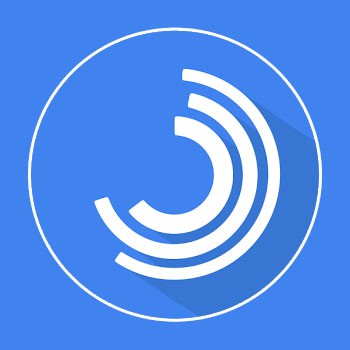 Important functions of Flynx:
Easily minimize and restore web pages on your Android phone with the help of bubble
Able to save websites for offline reading.
Multiple languages are available.
InBrowser – Incognito Browser: (Private Browser Android)
Another web browser if you are very particular about your identity while browsing then you should use In browser as clear by name browser is known for incognito browsing, and you need not enable any option to browse in private. We need private browsing many times while browsing so this browser will solve the purpose very well.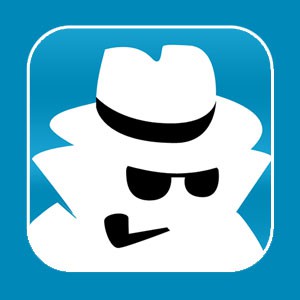 Notable tasks of InBrowser:
one of the best Android Browsers for private browsing (All your browsing activities will be removed as soon as you exit the app)
You may be able to browse the Internet anonymously.
Tabbed Browsing – It lets you switch between several opened websites quickly.
It has Integrated with the LastPass password manager which helps you manage your all websites password at one place.
Get InBrowser – Incognito Browsing from Play Store
APUS browser:
APUS Browser for Android is another super fast browser for Android mobile phone and tablet on Google Play. It offers a bunch of useful add-ons including Full-Screen Mode, Incognito Mode, Flash Player, AdBlock, etc. The app also features to boost your internet speed up to 60% and save data by 20%.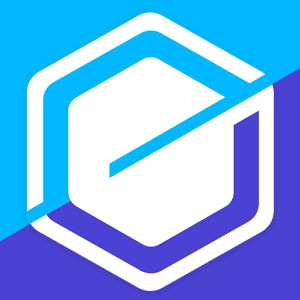 If you are still on a lower version of Android, then you can go for Apus browser. It takes very less amount of both internal memory and RAM. The best feature of the browser is pop-up search.
Highlights of APUS Browser:
Works on almost every Android Operating System (Ginger Bread to Nougat)
Faster browsing speed
No Image Mode
Quick dial
Customizable homepage
Download APUS browser from Play Store
Final words:
This is a list of the best Android browsers for Android (2017.) According to your needs and convenience, you can choose any of them from the list above to get a better experience while you are surfing the internet. Every user uses its device in a different way and for a different purpose. So I hope the above list of web browsers for Android will help you to choose the best according to your requirement.