The most important thing we need to do to watch YouTube videos is to connect our devices to the internet. However, sometimes, it would be convenient to store YouTube videos locally on our devices and watch them without an internet connection.
To watch YouTube videos offline, we have to download them to our devices. Numerous online sites, software, and mobile apps are available for downloading YouTube videos.
However, according to YouTube's Terms of Service, "you are not allowed to access, reproduce, download, distribute, transmit, broadcast, display, sell, license, alter, modify, or otherwise use any part of the Service or any content."
Because of this, you may wonder how to download a YouTube video to your device legally. Don't worry! In this article, you'll learn about downloading YouTube videos legally.
How to Download a Video From YouYube Legally
You can use your Android, iPhone, or desktop PC to download YouTube videos. With YouTube's native feature, downloading a YouTube video is straightforward.
Once downloaded a YouTube video, it will be saved in your local storage as app data. You can watch them using only the YouTube app on your mobile device or the YouTube website on your desktop PC. Let's see how to download YouTube videos for offline viewing on mobile and desktop PCs.
On a smartphone (Android or iPhone)
Launch the YouTube app and log in to your account.
Find the video you want to download.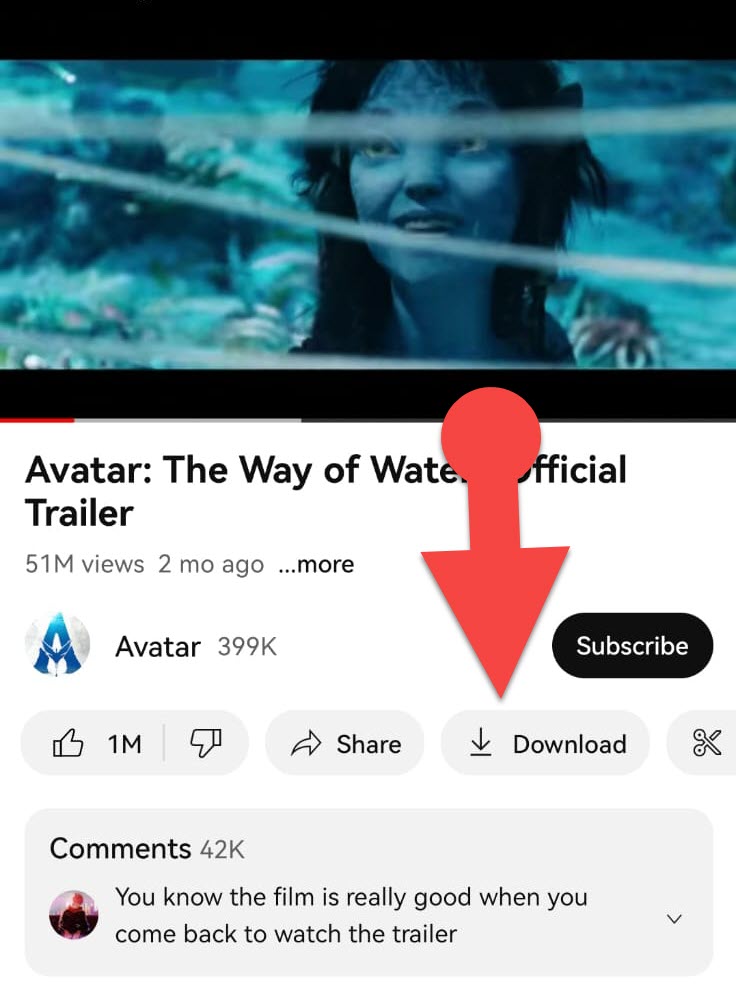 Tap the "Download" button just below the video.
To play downloaded YouTube videos, tap the Library icon in the lower right corner of the app, then Downloads, where you can find your videos.
On a desktop PC or laptop (Chrome, Edge, or Opera)
Visit YouTube.com using a web browser on your PC.
Locate the video you want to save locally for offline viewing.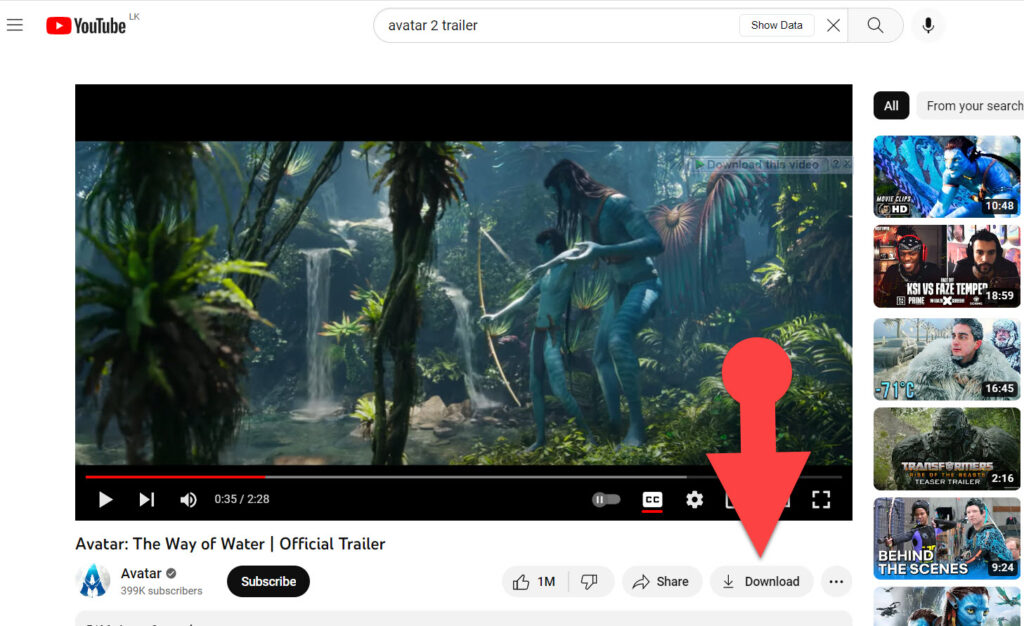 Just below the video, click the "Download" button.
To locate downloaded YouTube videos on the Web, click the hamburger menu icon in the top left corner of the YouTube website and then "Download." In the download section, you can play or delete downloaded YouTube videos.
See Also: How to Save Videos From Messenger to Gallery
Important Notes About Downloading YouTube Videos
In some countries and regions, YouTube allows you to save videos directly to your device without the use of any third-party apps, extensions, or tools, even if you are not a YouTube Premium member.
In some countries and regions, you need to become a YouTube Premium member to download YouTube videos for offline access.
If you live in one of these countries, you can use the YouTube video download feature without becoming a YouTube Premium member. However, Google may choose to disable this feature at any time.
Once you have downloaded videos, they will be stored on your device's local storage, and you can watch them later without connecting your device to the internet.
Downloaded videos in your YouTube library will require an internet connection every 48 hours to check for changes to the video or its availability.
You can't copy or move downloaded YouTube video files to a different location on your device, even if you are a YouTube premium member.
Premium YouTube members can choose whether to save downloaded videos on their mobile device's SD card or internal memory.
Final Words:
As an average smartphone user, there may be times when we need to watch YouTube videos when we're not connected to the internet.
For example, YouTube's video downloading feature will be helpful when we need to watch a movie or lesson on YouTube while traveling on a train or bus or while camping in an area with no internet access or a weak network connection.
Suppose you are a regular YouTube user and cannot access the YouTube video download feature. In that case, YouTube Premium will likely become available in your country or region. You can enjoy it if you become a YouTube premium member.