You probably already know that when you add a profile picture on WhatsApp, the app will prompt you to crop the image into a square shape. If the aspect ratio of your profile photo is not 1:1, you need to resize it to fit in your WhatsApp profile.
Because the additional parts outside of the square will be removed when you add your DP in WhatsApp, you or others can't see your full profile picture on WhatsApp. Therefore, you need to edit your WhatsApp display picture to set your complete photo as WhatsApp DP.
In this article, we'll look at how to set your entire profile photo on WhatsApp (without cropping) using any device (Android, iPhone, PC.)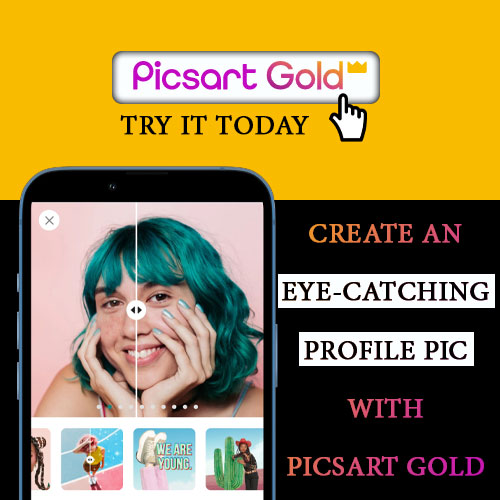 You won't have to cut off any extra sections of your photo if you follow this guide to add your WhatsApp profile picture. Others can see your whole WhatsApp profile photo wherever they see your DP on WhatsApp, such as your profile, chat list, contacts, and so on.
Make a Full Profile Picture
If the image you'd want to use for your WhatsApp profile isn't a square, circle, or other 1:1 (aspect ratio) shape, then you need to edit it before uploading it to your WhatsApp profile.
To show the entire image in your WhatsApp profile pic, you should fit it into a square, circle, or other 1:1 (aspect ratio) shape. If you don't, a cropped or zoomed version of your profile picture will be shown, which won't show the whole subject.
There are apps and online sites for all devices that can help you resize your picture into a 1:1 ratio shape and use your full picture as your WhatsApp DP. Let's look at how to use any device to fit a full image into a circle, square, or 1:1 aspect ratio shape.
Android
There are many apps in the Google Play Store that can resize your photos to fit your WhatsApp profile picture. If you search the Google Play Store for "No Crop app," you'll get a long list of apps that can resize your photo for your WhatsApp profile.
On my smartphone, my favorite photo-editing applications are Canva, Picsart, and Snapseed. These tools can also be used to adjust a photo to fit our WhatsApp profile.
However, there are many dedicated apps for creating full social media profile pictures without trimming them (No Crop Apps.) In addition, compared to standard photo editing apps, they give a wide range of features for creating complete social media display pictures.
So I decided to demonstrate this post on an Android phone using one of the No Crop Apps. The app is called "MediaCrop." It allows even inexperienced users to quickly scale their rectangle or portrait picture into a square or circle or other 1:1 shapes.
MediaCrop:
MediaCrop is one of the most popular apps for making 1:1 aspect ratio WhatsApp Display Pictures, formerly WhatsCrop. The app lets you put your profile photo in a square or a circle, as well as more than 30 other shapes of the same size on all sides.
Features of MediaCrop:
The application allows you to place your complete profile picture within a circle, a square, or another shape.
After you've changed the size of your profile picture to fit the shape you want, you can fill the space around it with a blur effect, a solid color, or another picture.
You can upload a full-size profile picture to your WhatsApp profile right away from inside the app.
Let's look at creating a full-size profile picture for WhatsApp on your Android device using the MediaCrop app.
How to Use MediaCrop: No Crop App
Install the MediaCrop app on your Android.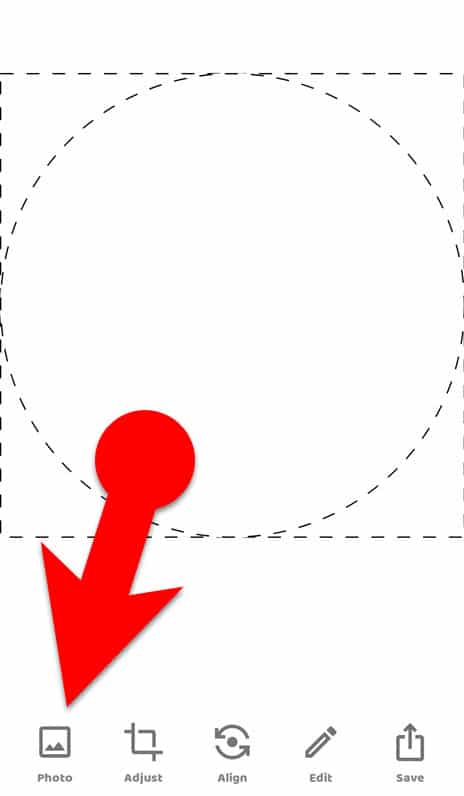 Launch the application and press the "Photo" icon in the app's main interface's lower-left corner.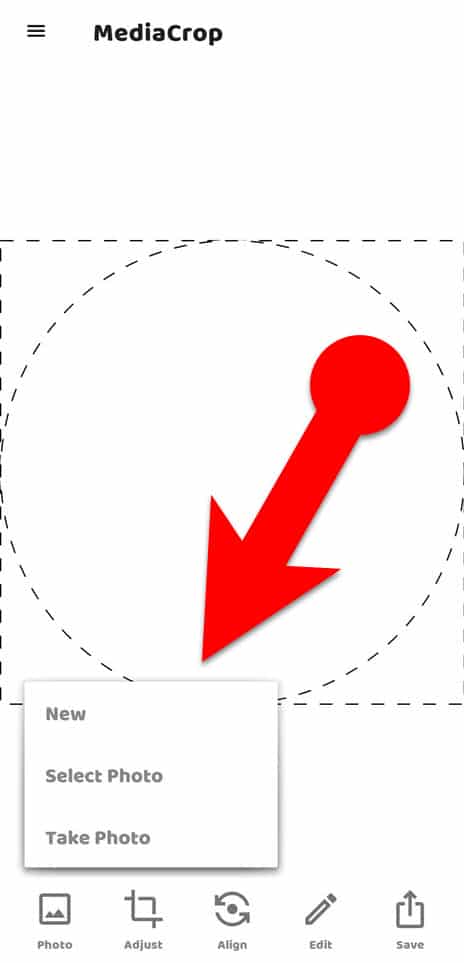 Tap "Select Photo" and choose the photo from your gallery you want to use as your complete profile picture on WhatsApp, or tap "Take Photo" and use your phone's camera to take a portrait.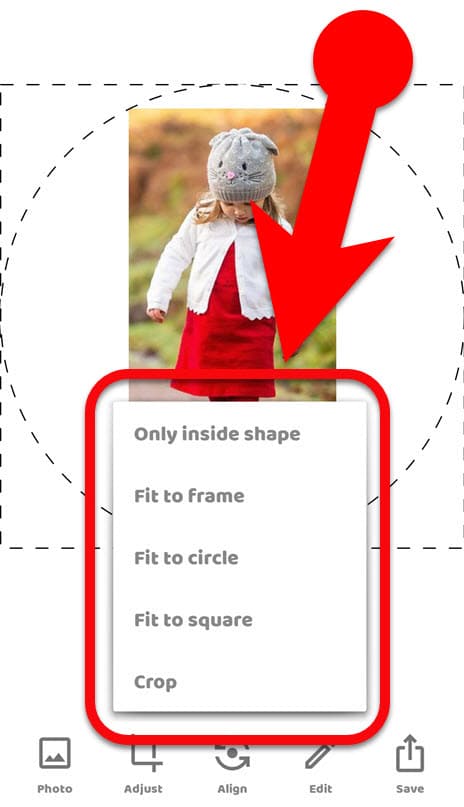 Your image will be automatically centered within the circle. If you want to put it in a frame, square, or another shape, tap "Adjust" in the toolbar at the bottom and choose the appropriate option from the menu.
If you want to enhance your profile picture, tap "Edit" and add effects like white borders, shadows, photo frames, filters, etc.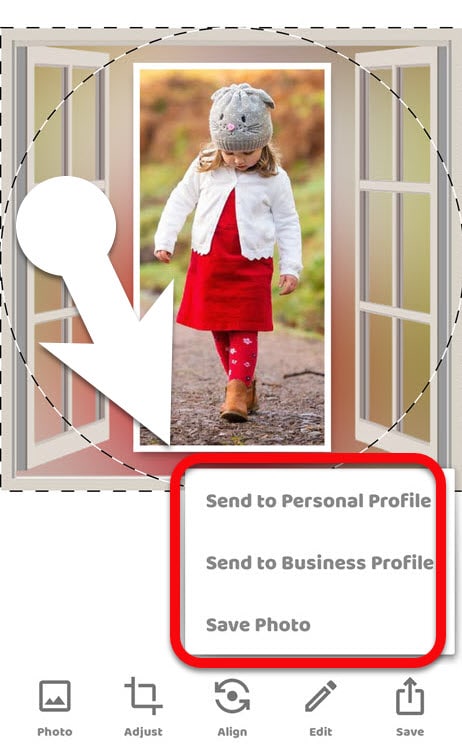 Finally, tap "Save" and choose "Save Photo," "Send to Personal Profile," or "Send to Business Profile" from the menu to save your profile picture to your gallery or add it to your WhatsApp profile.
iPhone:
If there is something that can be done on an Android phone, there is a good chance that it can also be done on an iPhone, and vice versa. If you can use an Android phone to set a full image as your WhatsApp profile photo, you can certainly do the same thing using an iPhone.
Apple's App Store, like Google's Play Store, has a wide range of photo editing apps, including "No Crop Apps," which let you make complete profile pictures for social media profiles.
As I have explained above, with a "No Crop app," anyone can easily resize pictures to fit their WhatsApp profile. Apart from the "No Crop Apps," we can also use other popular photo editing apps to resize an image for WhatsApp DP without cropping.
So, let's look at how to use Picsart, a popular app for editing photos, to make a full WhatsApp DP so you can put your full profile picture on WhatsApp.
Steps to use PicsArt to Adjust the Size of Your Picture for Full WhatsApp DP
Install Picsart on your device.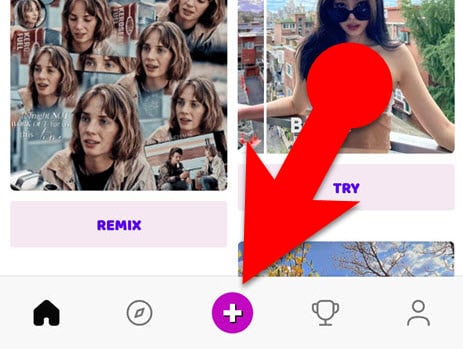 Open the app and tap the "+" button at the bottom.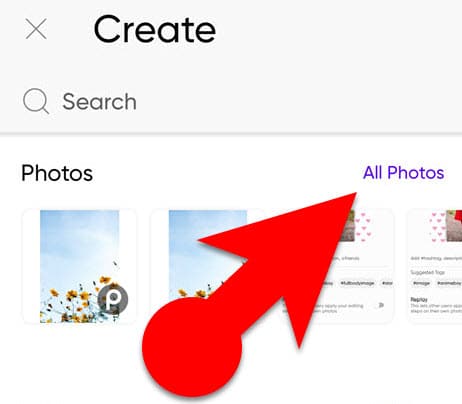 Choose "All Photos" in the "Photos" section.
Choose an image from your phone that you prefer to set as full DP on WhatsApp.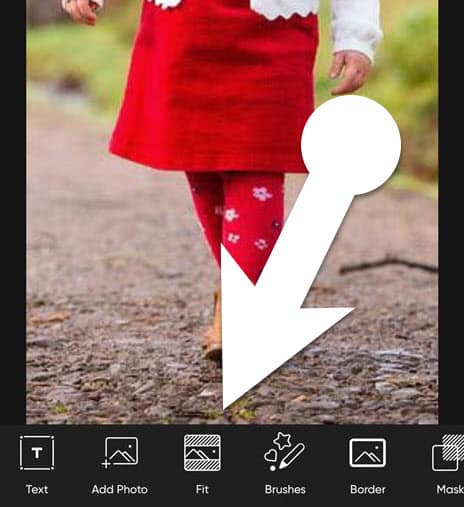 Swipe left in the toolbar at the bottom of the Picsart photo editing interface and select the "Fit" tool.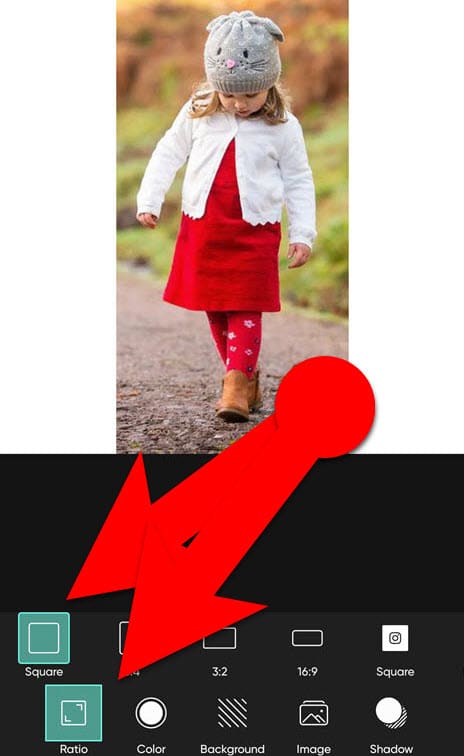 Tap "Ratio" and then "Square."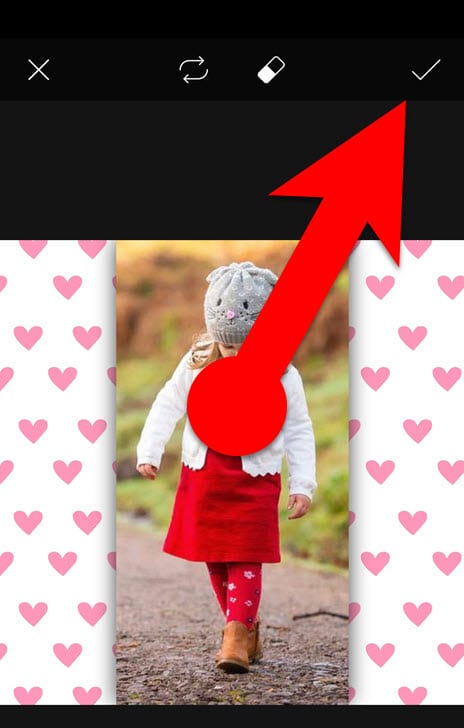 If your profile photo needs some tweaking, use the "Color," "Background," "Image," and "Shadow" tools at the bottom.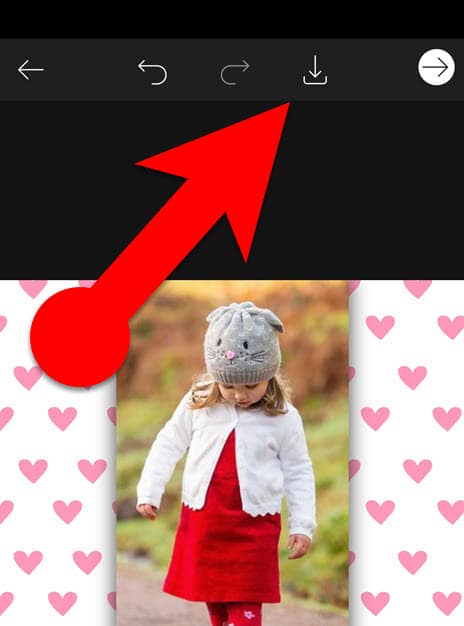 Tap the checkmark in the app's upper-right corner and the "Arrow" button. The full WhatsApp DP will be saved in your library.
Desktop PC
If you're a PC user and want to scale an image to fit your WhatsApp profile, you can do so with Photoshop, CorelDraw, websites, and Windows apps.
Many PC users are unfamiliar with Photoshop, CoralDraw, and other design software. But online photo editing tools and Windows apps are easy for all PC users to understand, access, and use.
So here, I have selected the CropiPic app for Windows 10 and 11 users and the Canva web app for other Windows PC users. However, Canva is available for all platforms, including Android and iPhone. If you wish, you can get it from here for your device.
Canva not only lets you crop your photos into squares, but it also has a lot of tools and functions for editing photos, which you can use to make things like beautiful banners, posters, resumes, and covers for social media platforms.
Let's look at how to use Canva on your PC to scale your profile photo so that you may use your complete photo as your WhatsApp DP.
How to Scale an Image to Fit Your WhatsApp Profile Pic with Canva
Follow this link to Canva and sign up for a free account.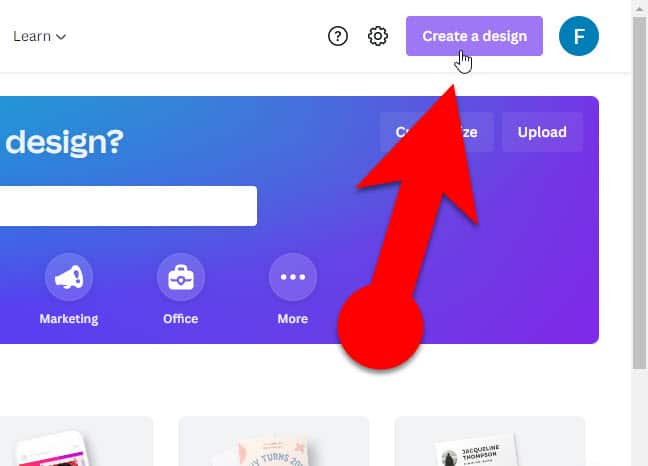 Click "Create a design" at the top right of the website, and then click "Logo." (You'll be taken to the section of Canva where you can edit photos.)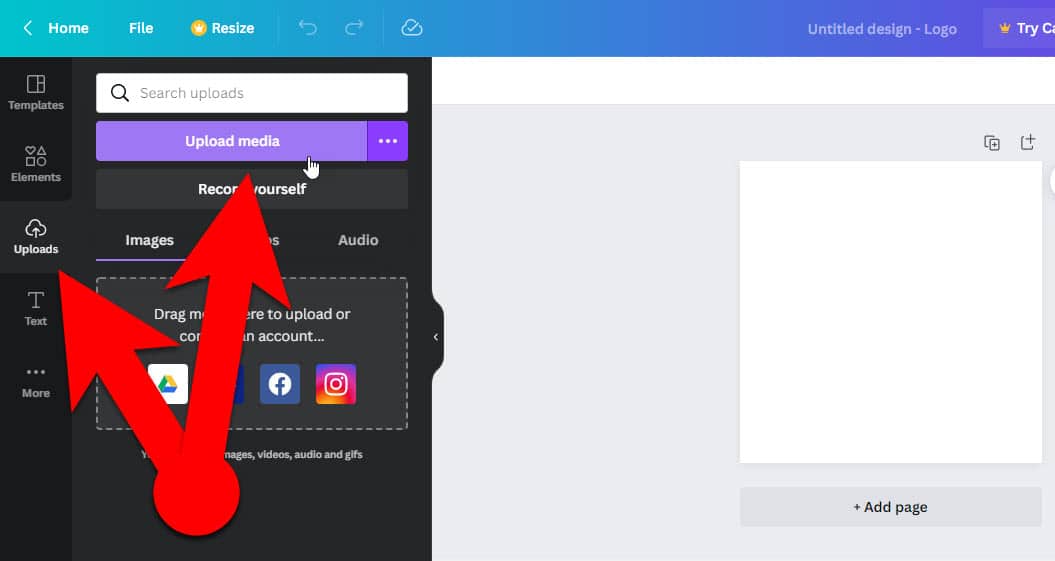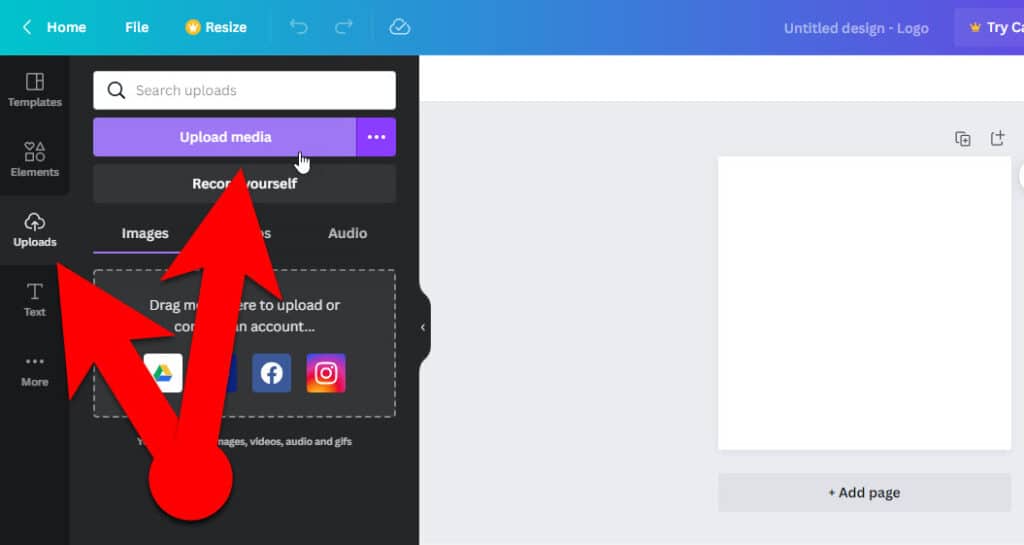 Click the "Upload => Upload Media" button on the left sidebar of Canva to bring your profile picture from your PC into Canva.
Click on the picture you just uploaded on the left sidebar.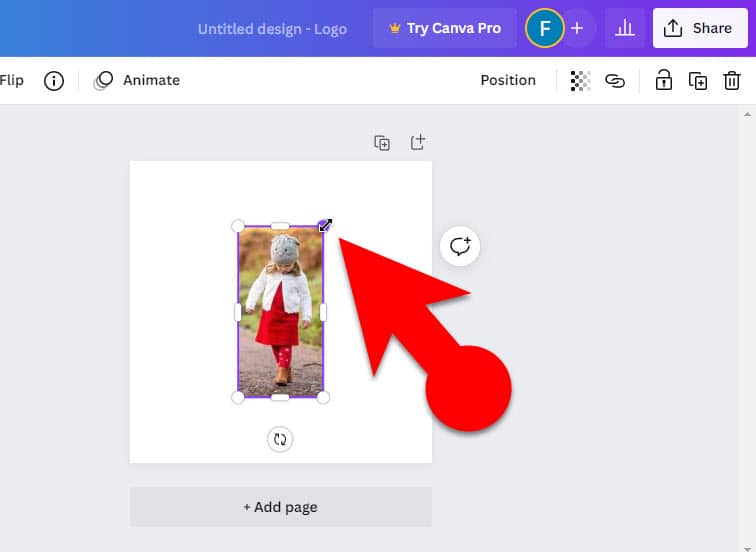 Resize your image to fit square by clicking and dragging any crop handles you see around the edges of your photo.
If you need:

You can move your picture to the left, right, center, top, or bottom of the canvas by clicking and dragging it.
You can add background colors or photos within the square surrounding your profile image.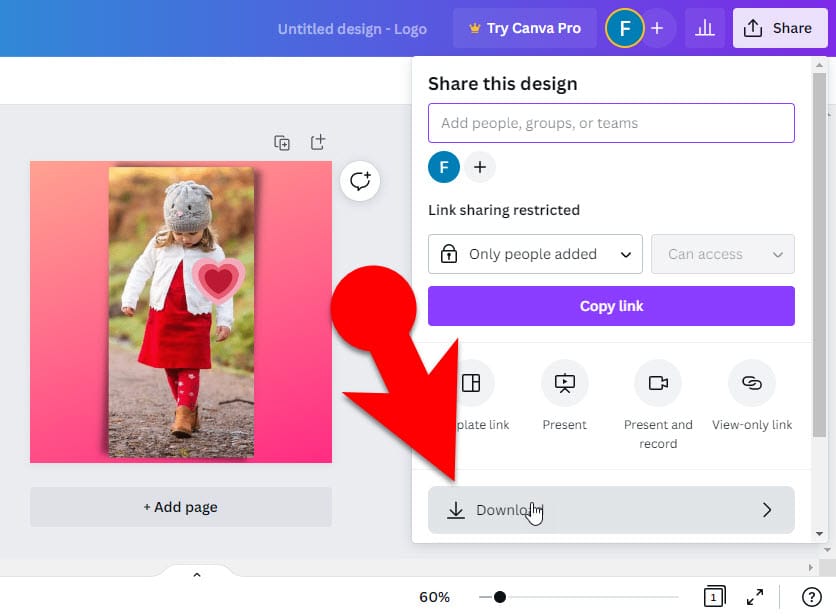 Once you're done, click "Share" in the top right corner and "Download."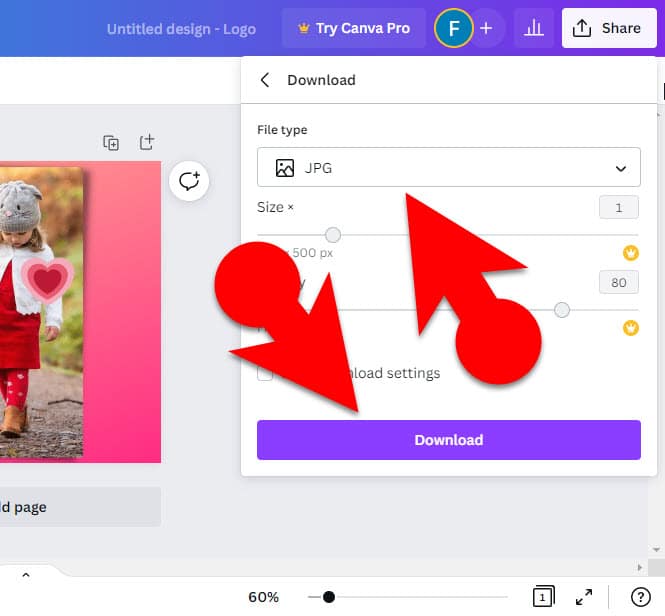 In the menu for download settings, choose JPG or PNG as the file type and click "Download" again to save your modified profile picture to your PC.
Windows 10 & 11
Many smartphone apps can be used on Microsoft Windows 10 and 11 as well, thanks to Microsoft Windows apps. In the Microsoft Store, you can find a lot of "No Crop Apps." CropiPic is one of them. It is easy to use and has a simple interface.
You can learn how to use the CropiPic app to resize your images to fit your profile picture on WhatsApp.
How to Create a Square Profile Pic Using CropiPic on Windows 10 and 11
Install the CropiPic app from the Microsoft Store on your Windows 10 or Windows 11 PC, then launch it.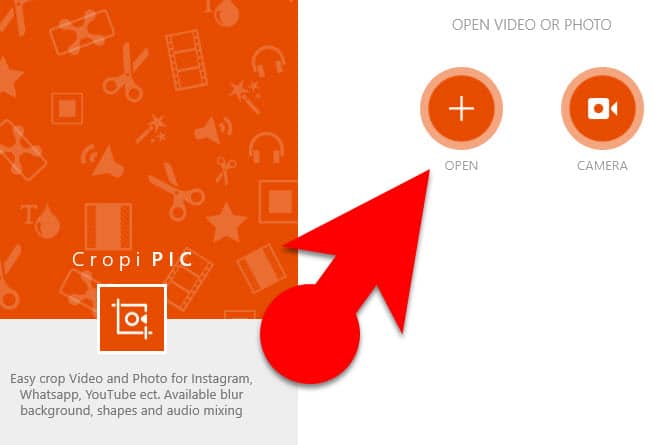 Import the photo from the PC into the app you wish to make fit into the WhatsApp DP by clicking the "+" icon on the app.
Choose 1:1 (square) in the "Ratio" section.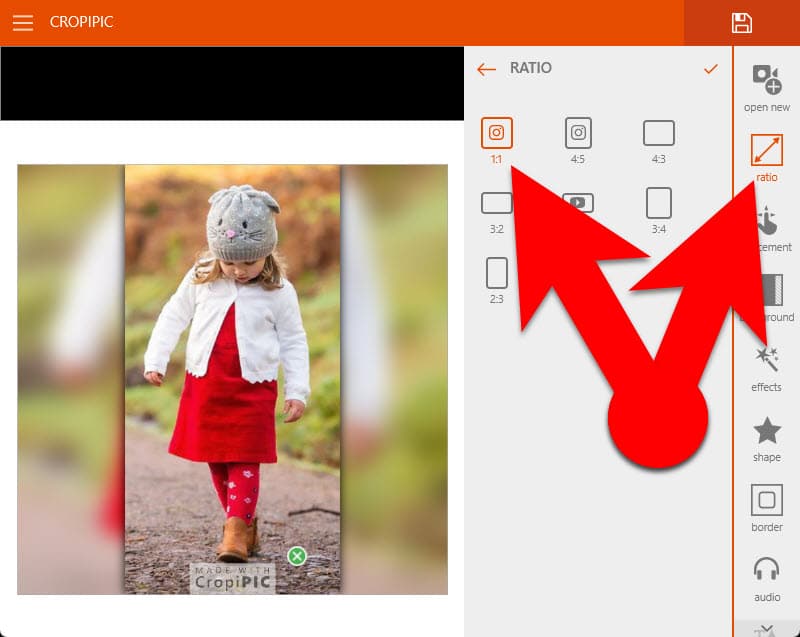 The app will automatically add a blur effect to the excess portion within the square. If you need, you can change it to pixels, color, or pattern by clicking the "Background" tab in the app.
Once you have customized your image, you can export it to your PC by clicking the "Save" button.
Upload Your Full Profile Image to WhatsApp
After resizing your profile picture using one of the ways listed above, you can upload it to WhatsApp by navigating to the profile photo section. Because you resized your profile to fit into a square, circle, or other 1:1 shape, WhatsApp will not prompt you to crop it into a square so that you can use the whole photo as your WhatsApp DP.
If you want to learn how to change your profile photo on WhatsApp, check out our instructions on how to add a profile picture on WhatsApp.