Have you ever wondered a way to turn off notifications on your Android Phone? Then I think some apps might be disturbing you by consistently showing annoying notifications. In this article, you can find two different ways to disable notification on your Android Phone.
Notification is an essential facility of a smartphone. It is helping us to know every single change that when made on our smartphones such as when we are receiving a message, miss calls, WhatsApp messages, new update for an app, and many more situations.
Although notifications is an unavoidable feature, sometimes it could annoy us. Because some apps could show unnecessary notifications continually and some apps are showing annoying ads through notifications and such other ways. So, it might be Make you feel anger.
In this case, we can easily turn off notifications for a particular app which make you feel bad. We can block notifications in several ways on our Android phone. I have previously written an article about a way to stop WhatsApp notifications on Android, worth to check it out if you are a WhatsApp fan.
Ways to turn off notifications on Android
If you want to prevent unnecessary notifications on your Android phone but you don't wish to install another app to do so. Good guys. It is the best practice to keep the performance of your phone. But you don't want to feel alone because Android phone has a future to fulfill your thought. Google's Android OS (Android 4.1 Jelly Bean or Higher version) turn off notifications for the specific app. So, you can disable app notification for every single app on your phone without using any third party apps.
At the same time, you can use a third party app to turn off notifications on Android. There are many apps help us to prevent notifications on Android phone. App block is one of them. This app has mainly used for block application on Android. However, we can also use it for block notifications. It is simple to use, and it helps to prevent unnecessary app notifications on our phone. Let's take a look at how we can proceed above methods on our phone.
Turn off notifications on Android using inbuilt feature
Step 1: Open Settings on your phone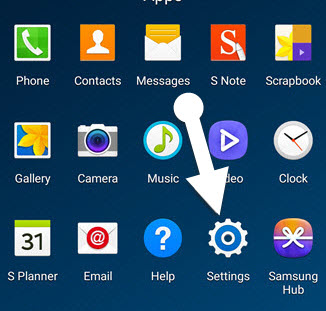 Step 2: Go to General > Applications manager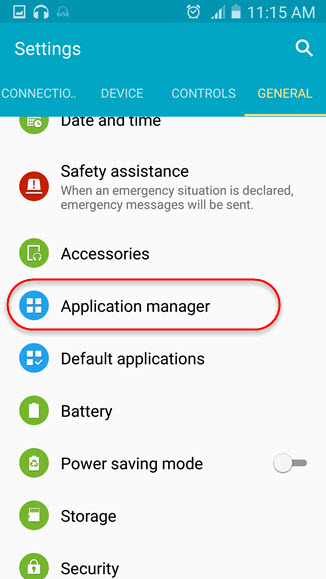 Step 3: Select the app wich you want to block from sending notifications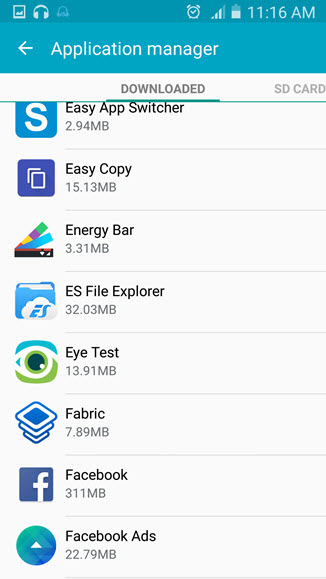 Step 4: Uncheck box front of "Show notifications."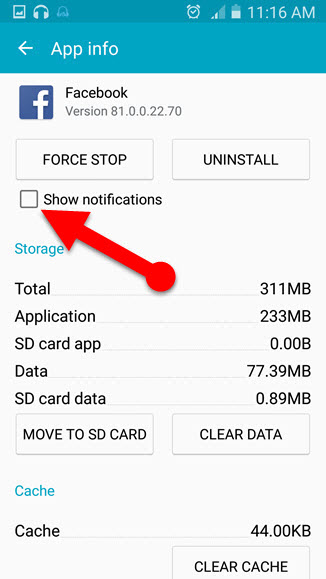 That's it! Now selected app no longer show notification on your phone.
Tip: If you can't find the app on Application Manager which you looking then swipe left and go to the All application tab on Application manager. It will list all installed app on your Android phone.
Note: I have explained above instruction is based on Samsung Galaxy phone. It may depend on your phone manufactures.
Block notification using third-party app
Step 1: Download and install AppBlock application on your Phone (Get the app from play store)
Step 2: Open the app from App drawer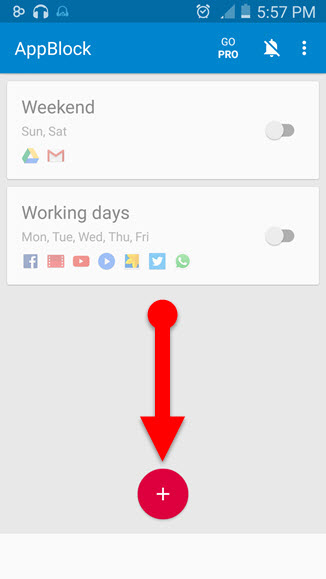 Step 3: Tap the "+" button at the bottom of the App (Pop up will appear to create a profile)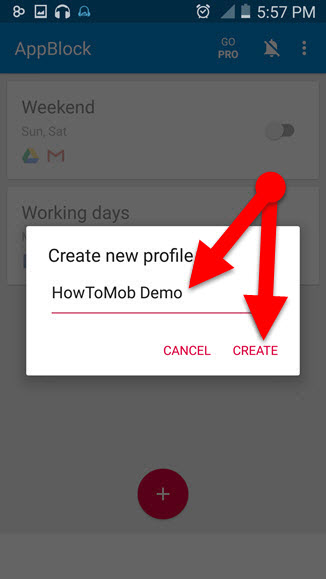 Step 4: Set a name for profile and tap the Create button (now your profile will be created)
Step 5: Go to bottom on profile page and find "What is blocked" section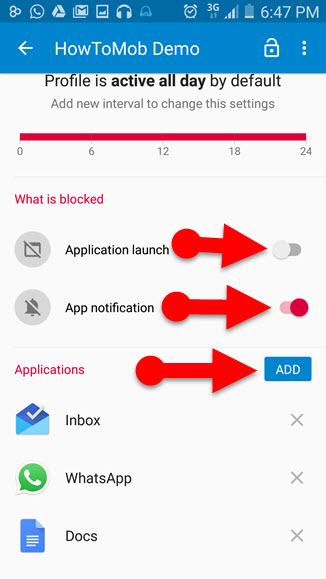 Step 6: Turn off the button, next to "App launch" and turn on the button, next to "App notification."
Step 7: Then tap the "Add" button, next to "Application."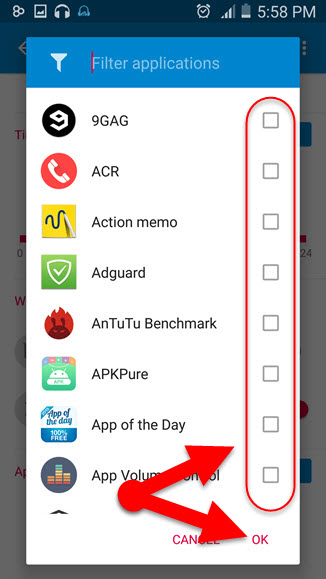 Step 8: Select the applications which app(s) send you to annoying notifications and tap the "OK" button
That's it.
Additionally, this app allows you to block app notification during specific time periods of the day. You can set a specific time period on your profile page, under the "Time" section.
Closing word:
This article is all about turn off notifications for the specific app on Android. You can Block app notifications on Androidd either way using inbuilt feature or a third-party app. AppBlock app gives some additional features about blocking notification. If you wish to turn off app notifications during specific time periods of the day, then I recommend you to use Appblock Application.