Would you like to download Viber for PC? then you don't need to jump another third party software. Viber is officially provided desktop Softwares for Windows 7/8/8.1/10/ macOS and Linux. All Softwares are free to download and simple to run on Windows PC and Mac.
Viber is almost similar to WhatsApp. It allows sending text messages, photos, videos, voice recordings, stickers and much more over the Interner for free. Even you can make free VoIP calls to your friends and families. Additionally, it also has a facility to make Mobile and landline calls, but you need to pay for make Mobile and landline calls over the Viber. These rates differ country to country. You can also measure the calling rates through this Viber's web page.
Moreover, Viber offers some cool features to its users such as self-destructing messages, Lots of stickers, Viber games, Free video calling features, In-build Pattern Lock feature to hide chats from prying eyes and much more.
Viber free download
Viber is (almost) available for all devices such as Android, iPhone/iPad, Windows Phone, Blackberry, Nokia, Symbian, Bada, Mac OS, and Microsoft (Windows 7/8/8.1/10). You can download Viber Softwares and Apps for your devices using below links.
System and Hardware Requirements to Install Viber Software/App on you device (PC/Mac)
System requirements
If your PC is running with Microsoft's Windows OS, then Windows PC should be running with Windows XP Service Pack 3 or higher version (Windows 7/8/8.1/10)
If you wish to run Viber on Mac, then your macOS should run with 10.7.5 or above
Hardware requirements
Your PC/Mac should be Dual core processor.
Must be meet 1GB RAM
Microphone and speakers for voice calls and webcam for video calls.
AD2P compatible Bluetooth receiver for Bluetooth devices.
For more information go to the Viber support page: Viber support page
How to Run Viber on PC
There are many ways to run Viber on PC; some people are run Viber messenger using its official software and some people uses BlueStucks Software to run Viber on PCs. BlueStacks is a most popular software to run Android apps on our PC. We can also run Telegram, Skype, WhatsApp on PC using BlueStacks Software. Let's take a look How we can use Viber on PC using both methods Viber official software and BlueStacks.
Note: Before you run Viber on your desktop PC, you already downloaded and activated on your device.
Viber official software:
Step 1: First of all, download Viber software for your PC or Mac Using Above link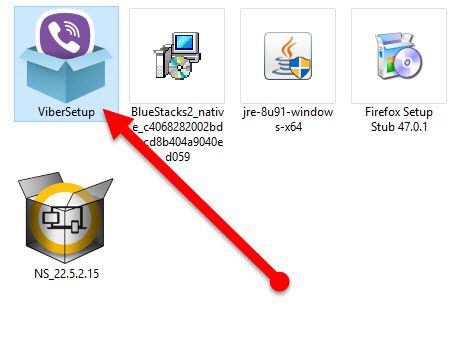 Step 2: Double click the setup file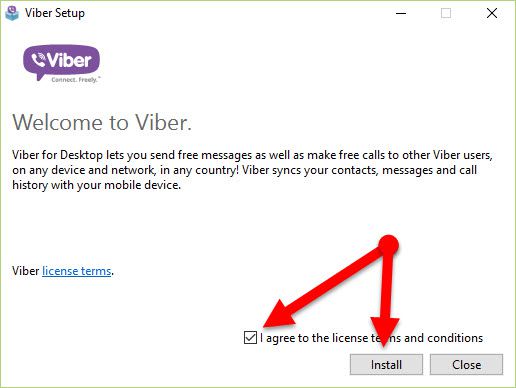 Step 3: Click the checkbox and install Viber software on you PC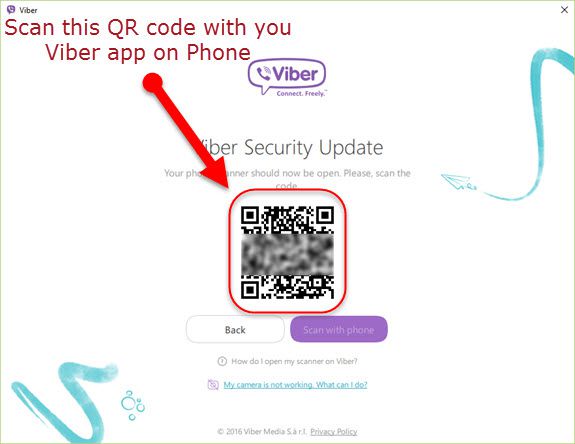 Step 4: Once installed the setup file, It will open automatically on your desktop, and ask you to log in with your Viber account that you already have on your phone.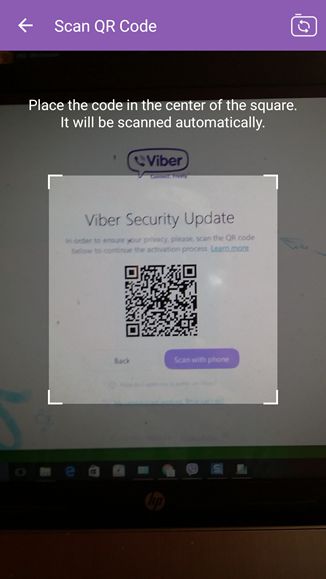 Step 5: Then enter your phone number on Viber software. After that, it will show you a QR code in Viber software on your PC. At the same time, a QR code scanner automatically pop up on your phone. Then scan particular QR code with your mobile phone. (To proceed this step, you should enable "Mobile date or Wi-Fi" on your phone).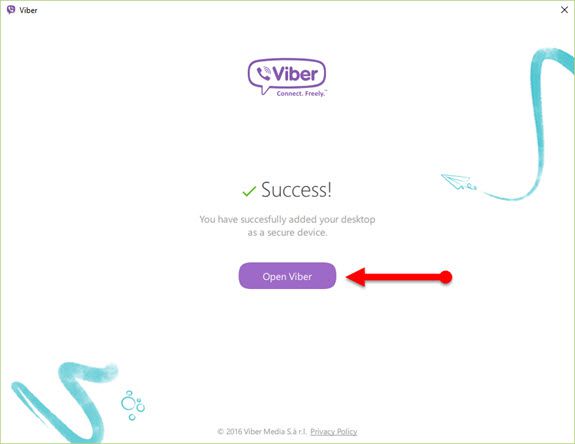 Step 6: Finally, you will get a success message on your Viber software, now click Open Viber button and Launch the Viber software on your PC.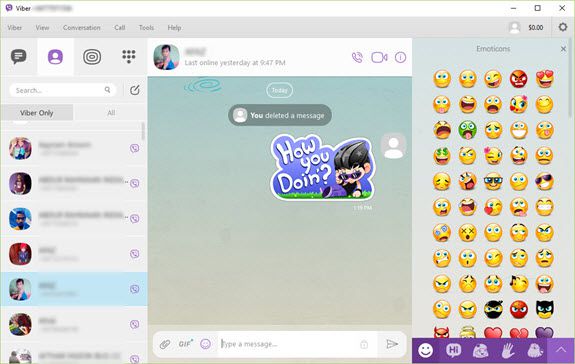 That's it! Get Viber for PC and Enjoy!
BlueStacks:
BlueStack allows to Run most Android apps on PC. Previously I have written a way to run Telegram on PC using BlueStacks Software. If you wish to run Viber messenger using BlueStacks, then follow the below instructions.
Step 1: Download BlueStacks software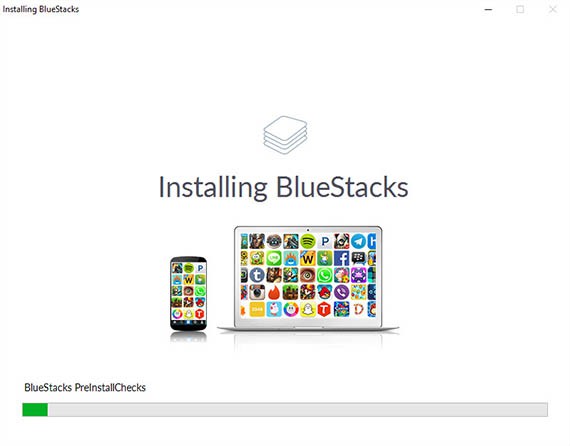 Step 2: Install the downloaded setup file and open the BlueStacks Software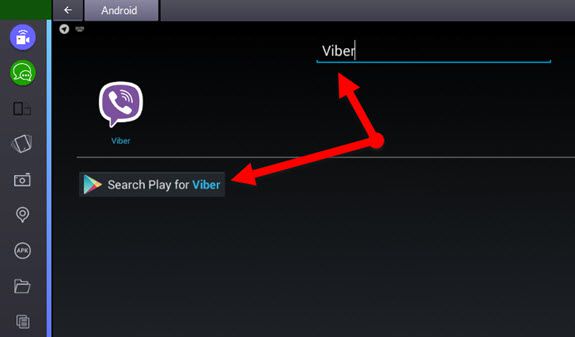 Step 3: Now Click the search button and Search "Viber" on BlueStacks software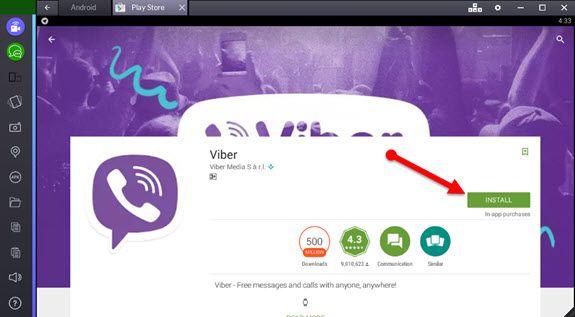 Step 4: Install Viber app on BlueStacks software by clicking the install button.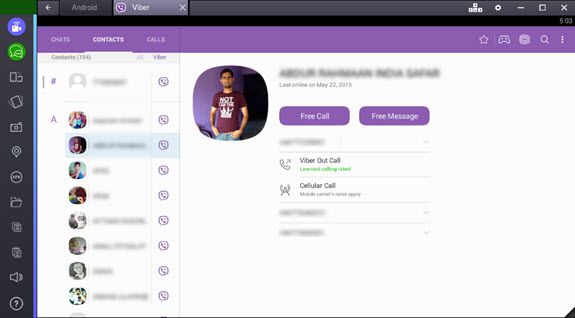 Step 5: Finally, you can Open Viber software on BlueStacks and Login with your Viber account as I told above.
That's it.
Consultation:
This article explains all about to get Viber for PC. You can use Viber on your PC either way using official software or using BlueStacks software. However, personally, I like to use Offical software on PC. Because it gives a better experience for us when we use it on PC. Even it is free to download and available for all platforms including Windows XP/7/8/8.1/10, macOS and Linux. If you have any trouble to get Viber for PC, feel free to leave a comment on below box.