Download Instagram Software for PC: Have you wondered a desktop software for Instagram? Here is the free software for you. Ramme is a free software. It allows you to explore the Instagram on Windows PC and Mac. This software is running on all version of Windows like Windows 7/8/8.1 and Windows 10.
Facebook Inc., owned Instagram is a free mobile photo and video sharing social network service. According to Instagram blog, Instagram currently has more than 500 million users around the world, and there is 80% of visitors come from outside the US.
Instagram is used not only for the personal use, but it also uses by the Industries to marketing their apps, service, Etc. Instagram is mostly used on mobile devices such as Android, iPhone, and Windows Phone. However, Instagram also offers their users to access the Instagram service through the web: https://www.instagram.com, and there is no official software to use Instagram on PC and Mac like WhatsApp Messenger 
Instagram software Ramme
Ramme, the desktop software which allows you to explore Instagram on PC and Mac. You can download Ramme software from GitHub. It is designed with simple user interface and handy to use. This Software gives all feature that we find in the Instagram web app such as view notifications, search friends or brands, manage profile, and much more but it doesn't have the feature to upload photos to Instagram.
How to Download Instagram software On PC or Mac
Step 1: First, go to the Ramme software page on GitHub
Step 2: Scroll down and Download the software for your PC or Mac.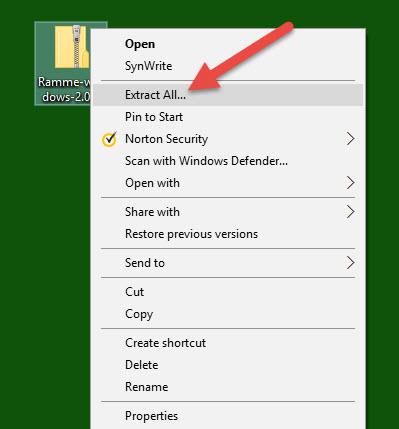 Step 3: Right click and extract the download file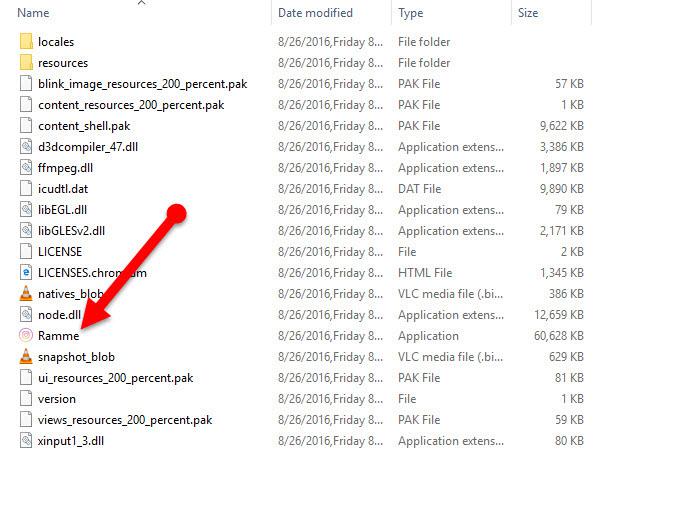 Step 4: Then find the Ramme application file on extracted folder and double click it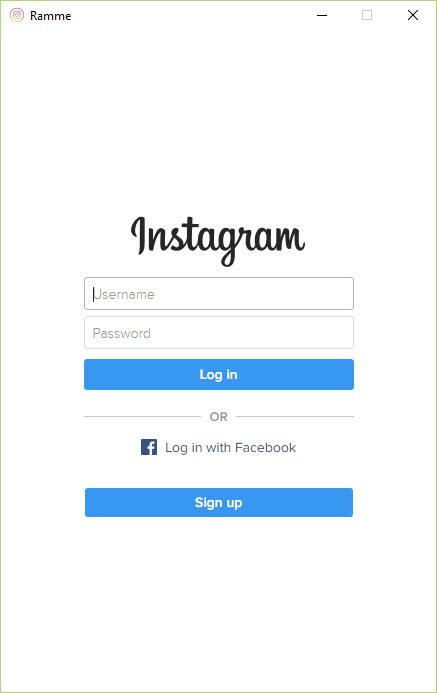 Step 5: After that, Instagram software will open on your desktop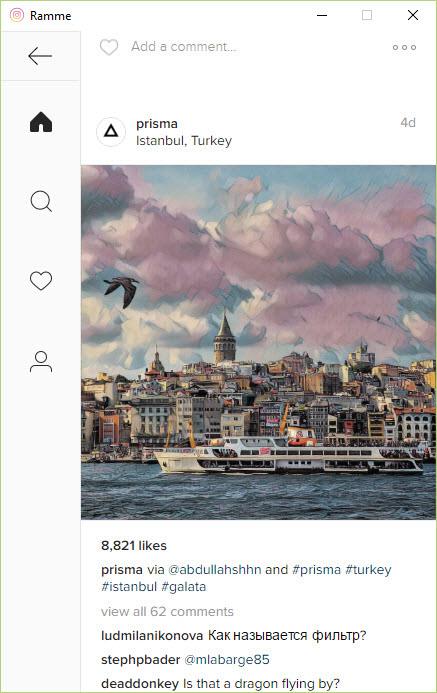 Step 6: Finally, log into Instagram using your username and password on Ramme software.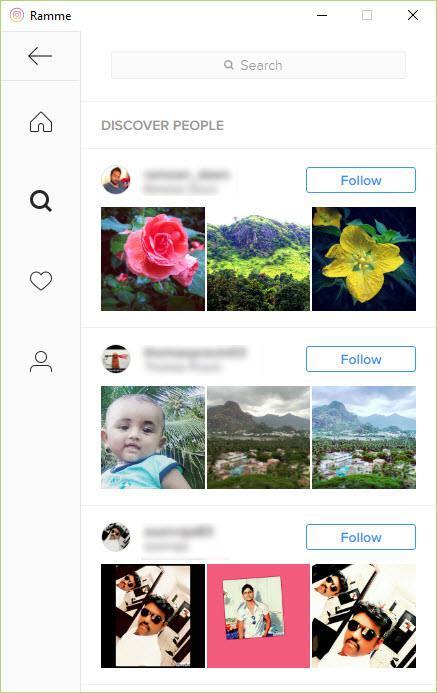 Now you can explore Instagram on the desktop as your wish.
Tip: This software doesn't require installation to run on PC. Therefore you can pin Application file on taskbar to quick access
Consultation:
Ramme is a minimal software to explore Instagram on your PC or Mac. It is running on all the version of Windows (Windows 7/8/8.1 and Windows 10). And it is easy to use. Also, you can adjust its size as your wish. Download Instagram Software and Explore the Instagram on your PC or Mac.