Learn How to get WhatsApp for PC Windows 7/8/8.1/10 through this article. Also, I have provided the download link for your Desktop or Laptop including Mac.
Facebook Inc., owned that WhatsApp is the world's largest mobile instant messaging service. We can use it on many devices. Such as Android, iPhone, Windows Phone, Blackberry, Windows 7/8/10, Mac OS and even you can use it through using any Web browser (Google Chrome, Firefox, Edge, Etc.)
This service allows us to easily share status messages, photos, videos, documents, voice recordings between friends and families. It also offers us to make free VoIP (Voice Over Internet Protocol) calls to the WhatsApp users. And it is simple to use even we can use it without using a username or password. Additionally, you can also send music through WhatsApp using WhatsTools app. And WhatsApp finally rolling out a feature that enables to send Animation images via WhatsApp
Below explained three methods
And also, now WhatsApp has over one billion of monthly users. And if you like to know more about this messenger service then I have written: "everything about the WhatsApp" in my previous article you can read it by clicking on below link.
Official Software: WhatsApp for PC Windows 7/8/8.1/10
Are you sitting front of the computer from morning to night to do your Works? And don't you have the time to check your WhatsApp like me. At the same time if you wish to keep in touch with your friend and families through WhatsApp. Ok well.
Sometimes, WhatsApp may know our feelings. Because it already has been released software for Desktop users. And no matter what operating system is you are using. The official WhatsApp Software is available to download for Windows  7/8/10 (32-bit, 64-bit) and Mac OS.
How to use WhatsApp on Desktop using Softwares?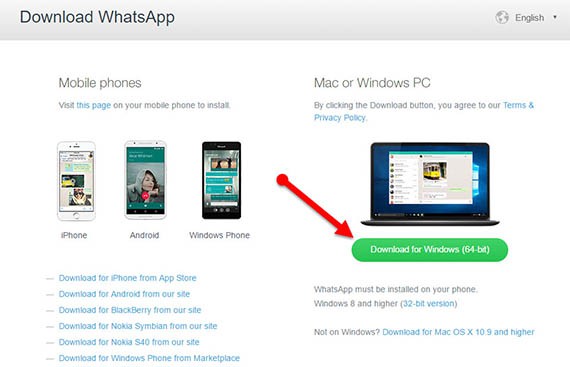 Step 1: Download and install WhatsApp for PC Windows  7/8/10 (32-bit, 64-bit) and Mac OS: Visit here to download: https://goo.gl/nuACZc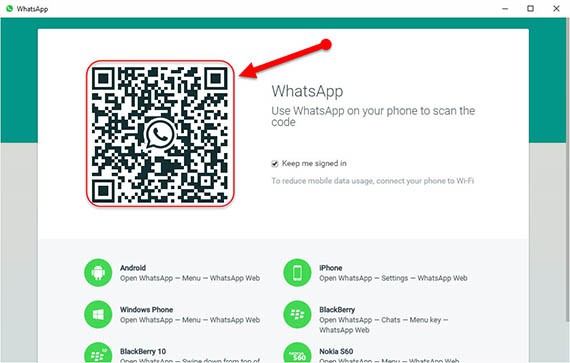 Step 2: Once you open the WhatsApp, It will show you a QR code.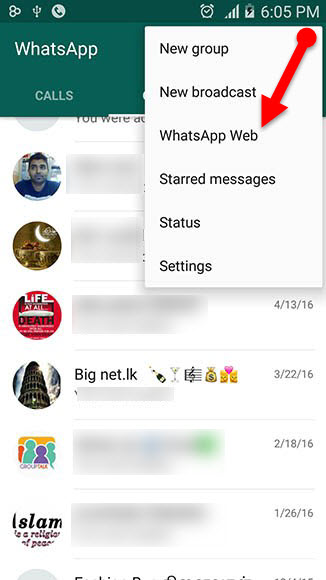 Step 3: Then open WhatsApp on your phone and tap the three dotted button at the top of the right corner and tap the "WhatsApp Web."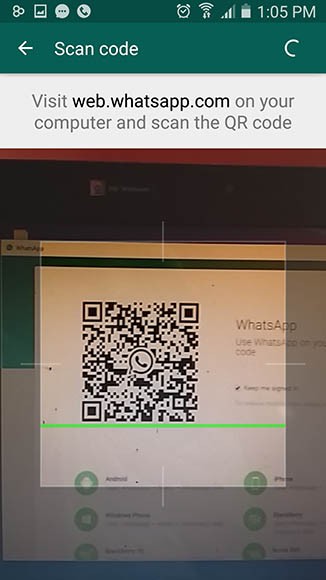 Step 4: Finally, scan QR code through your phone.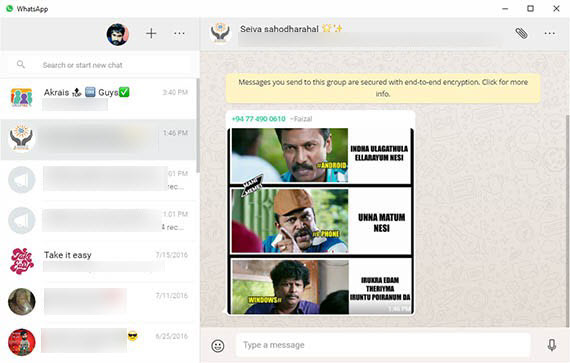 Step 5: That's it, now you can use WhatApp through your Windows PC.
Pros and Cons:
Pros:
Working on any Windows PC from Windows 7
Easily launch WhatsApp by clicking on Desktop iCon.
Cons:
The Internet must be enabled on both devices PC and Smartphone to get a better experience.
Installation needed
WhatsApp Web app
Back in 2015, WhatsApp has been introduced "WhatsApp Web app" for their users. This feature allows users to use the WhtasApp service directly through Web browsers such as Google Chrome, Firefox, Edge, Etc. And Without using any Softwares or installation. below method explains how to use WhatsApp through its Web app.
How to use WhatsApp through online
Step 1: Go to the web app using this link https://web.whatsapp.com
Step 2: Open WhatsApp messenger and tap the "WhatsApp web" from the menu button.
Step 3: Scan QR code using your phone that shown on the web app.
Step 4: That's all, now you can use WhatsApp trough online.
Pros and Cons:
Pros:
Installation not needed. The web browser is enough.
Easy to use.
Cons:
Internet connection should be maintained properly on both devices.
WhatsApp for PC: Using BlueStacks
I have Explained above two methods are official ways. However, we also can use Whatsapp on PC through BlueStacks. It is not only for the WhatsApp but also it allows you to use most Android applications on PC.
How to access WhatsApp through BlueStacks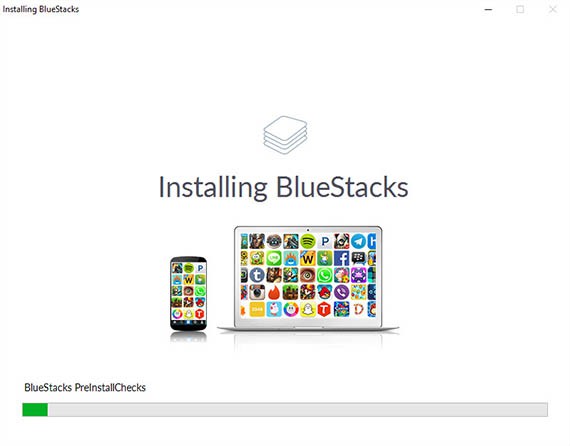 Step 1: Install BlueStacks on your PC. You can download it from here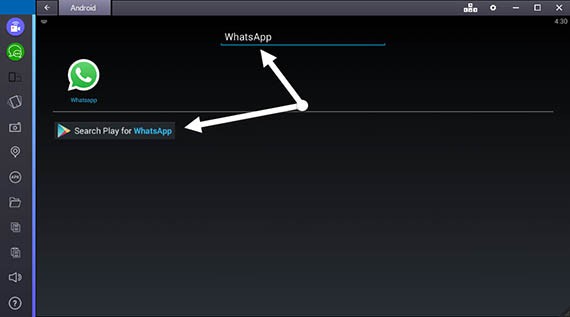 Step 2: Open BlueStacks on your PC and search the WhatsApp Google Play Store by clicking the Search button.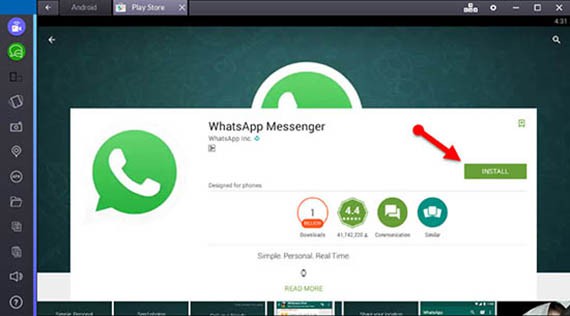 Step 3: Then click the install button. now it will install within BlueStacks Software on PC.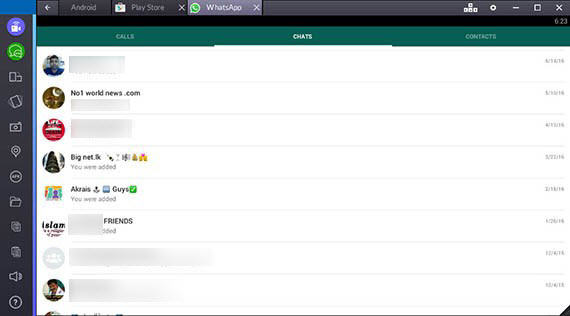 Step 4: That's it. Now you can use your WhatsApp by creating an account or with existing account.
Pros and Cons:
Pros:
Cons:
Installation needed, and BlueStacks setup file is nearly big (over 300 MB)
Not an official method.
BlueStacks requires minimum 2 GB Ram to install on your PC.
Closing words:
This article explains all about the way to use WhatsApp on PC Windows 7/8/10. And all above three methods are I tried personally on my Windows PC. These methods also will work on Mac OS. However, I recommend you to first two approaches. Hope this article will be useful all who tried to use WhatsApp on their PC. If you have any queries related to this article then leave a comment on below box.