If you are looking a fastest Android file transfer app for your phone? Then use Xender app, it has widely used file transfer app for Android. It is approximately 200 times faster than Bluetooth. So forget the old school technology and dive into the modern technology.
Xender is one of the best Android file transfer application for smartphones; wich allows transferring photos, videos, documents and all other various types of data between mobile devices. Also It able to transfer a video file from a phone to another phone nearly 10mb/s fast, this is 200 times speed than Bluetooth technology.
Sometimes, you may ask that how it's possible. It's possible because Of Xender uses wi-fi hotspot technology. That's the inbuilt feature of all modern smartphones that enable to transfer files in maximum speed between smart devices. So you don't need a data cable or a cellular network to transfer your data.
Another feature of this application is it allows to transfer the unlimited number of files in any size. And also, this app comes with a clear and a user-friendly interface. Therefore this is easy to access by everyone.
Moreover, this app will list all of your files which stored on your phone. Such as, photos, videos, music files, apps, etc. So you can quickly select any file to transfer without exiting the app.
How to use Xender (Android file transfer)
Step 1: Download this app using below link (you can find download link end of this article)
Step 2: After that, open the downloaded app on your phone.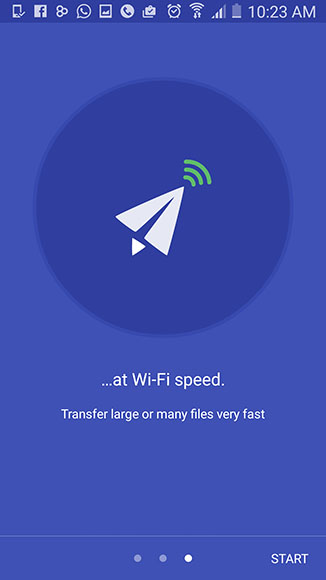 Step 3: when you first launch this app an intro will appear on the screen, whether swipe and read it or skip it! Then this app will separately list all the photos, videos, music apps and other files on the main screen.
Step 4: Now, select any file wich you want to transfer your friend's phone, even you can select multiple files at the same time.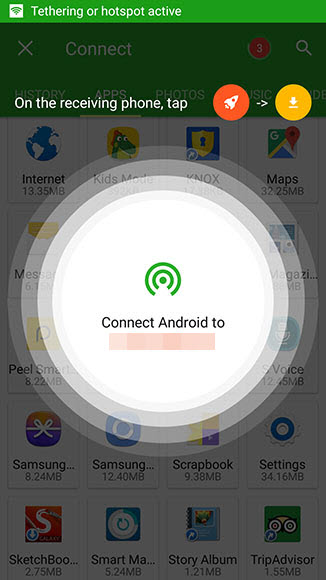 Step 5: Then, tap the send button at the bottom of the application, now it will create a wifi hotspot on your phone, at the same time it will ask you to connect your friend's phone, now tap the receive button on your friend's phone. But it isn't over yet. You must select the indicator icon of your phone which will appear on your friend's phone.
That's all. Now you will see, selected files will be transferred like a jet. Enjoy friends.
Closing Words
In my experience, I have used many file transfer apps on my phone, but Xender gives me a good experience. According to the google play store, this application has been used by over 10 millions of people around the world. And this app not only for the Android platform but also you can download it for your iPhone and iPad or your windows phone. However, on the other side of this app, it has shown ads within apps.
Click here to Download Xender for Android