Facebook messenger is an innovative messaging platform in the world. Facebook made facebook messenger as a standalone app back on 2014. After that,  Facebook constantly updates Facebook messenger with some cool feature. According to the Facebook newsroom, Now Facebook messenger has more than 1 billion users around the world.
Facebook said on Wednesday on their Facebook
newsroom
People use Messenger to connect with the people and businesses they care most about. They make plans, share dreams, send payments, tell jokes, play games, let their loved ones know they're thinking of them and much, much more. Today we are announcing that more than 1 billion people now use Facebook Messenger every month, making Messenger one of only a handful of apps worldwide that touch so many lives.
Facebook messenger becomes 3rd app which has one billion monthly users, The Facebook main app now has about 1.5 billion monthly users and
WhatsApp
already crossed 1 billion of monthly users.
By the way, Facebook introduces Flying Balloons on their messenger service that everyone can use to celebrate their friend and families.
If you wish to test "Flying Balloons" within your Facebook messenger, then follow below steps
How to Send flying balloons to your friends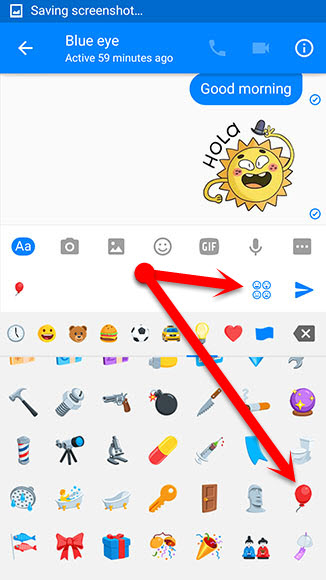 Step 2: Then find the emoji button and find the Balloon emoji.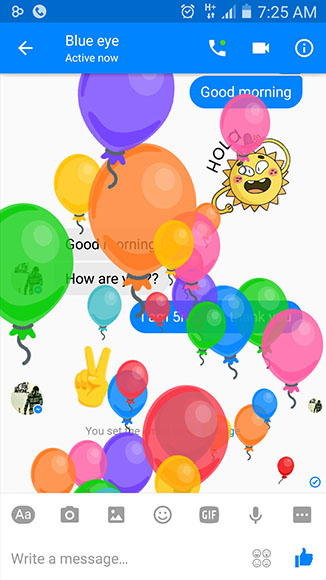 Step 3: Finally, send it to your friends
That's' it!
Final verdict:
"Send flying balloons" is one of the hidden features of Facebook Messenger. You can surprise your friends and families by using this cool trick. Hope this article will be useful for the person who ever wish to surprise their friends. if you found this article is useful then don't forget to share with your friends.