Microsoft provides so many applications for Android and iPhone, In that respect, Microsoft has recently introduced a selfie application to Smartphone, which lets users take selfies using their Android or iPhone, and they can enhance their selfie photos instantly with Microsoft Selfie App.
You can download Microsoft Selfie App from Google Play Store or App Store. Even you can use it through the web. It is entirely free to use. It will work on all Android device that runs on an Android OS 4.1 and above except X86 platform. This app is very easy to use, you can simply start to take selfies with tapping on "Take Photo button from the app's main screen. After that, you can apply a various color filter for your selfies.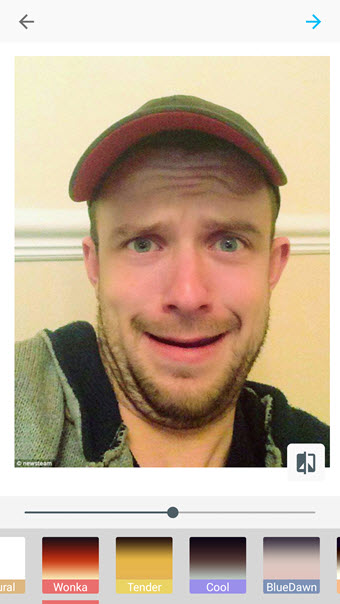 Microsoft Selfie App currently has 13 photo filters, which are named like Natural, Wonka, Tender, Cool, Crossify, Mayor, Etc. You can quickly apply any of these photo filters to your photos. Also, you may able to adjust brightness and contrast of the picture.
Additionally, you can select photos from gallery to enhancing them using Microsoft Selfie App. And the best part of this app is that the app has a simple user interface which lets users take selfies easily.
Disadvantages of Microsoft Selfie App
However, when we comparing with other selfie apps Microsoft Selfie App does not have enough features because nowadays, there are many features in a selfie camera app such as augmented reality, stickers, built-in photo editor, Etc.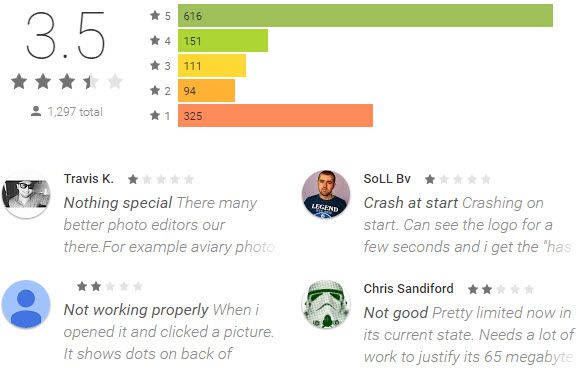 Another disadvantage of this app is that the app size is much bigger when I download this app, it had taken more than 65 MB data. And I was seen numerous negative feedback for this app on Google Play Store. Someone had said that the app is Crashing on start, and some others had said " Just can see the logo, then, stop" And I had seen many other negative comments although I hope sometimes Microsoft would be fixed bugs and may include some additional features.
And the web version also same, it has only an auto tone feature. But you can simply upload photos to Microsoft Selfie web app and quickly enhance them.
Final verdict: Is it Good or Bad to Take a Selfie?
Microsoft provides some useful apps for the smartphones although Microsoft this brand new selfie app seem to be unwelcome. And it has failed to fulfill users expectations. So that, if Microsoft includes some attractive features on this app, it would become one of the best apps among users. Also, I love to hear your thoughts about this app, If you are a fan of Microsoft apps, then leave a comment below.