There are many ways to impress your online friend. Posting an empty comment/blank text is one of them. Sometimes you may have noticed on social media that your friend was left an empty comment on Facebook, TikTok, or Instagram.
It's not as big of a deal as many think. And don't need to be a hacker or expert coder. You only need to type or copy an invisible character to show your magic to others.
The character is generally known as a letter, number, or punctuation mark that character can show on a screen or printed. But the invisible character is not just like that.
What is an invisible character?
An invisible character is also a Unicode character. It will not represent anything except a blank space. For this reason, an invisible character is called multiple terms like hidden space, white space, blank text, or unseen characters.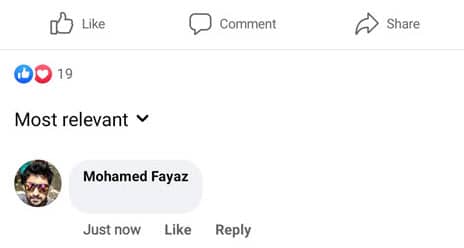 An invisible symbol can also be copied and pasted like other computing characters. Once you copy a blank space, you can paste it anywhere you are typing with your keyboard. It can be a text field of comment or status section of any social media service or a new email composing window of an email service.

Since the empty character is one of the Unicode characters, all computerized programs like mobile apps and websites detect it as a character. Consequently, we can send a blank WhatsApp message, leave an empty comment or set a nickname using an invisible space.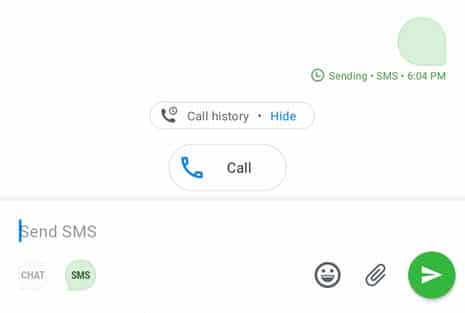 How To Copy Blank Text On Mobile
You can tap the following "Copy Invisible Character" button to copy an invisible character to your clipboard. And then paste it wherever you want to. If it doesn't work, tap and hold on to the text field just above the "Copy Invisible Character" button and tap the select all option from the hovering tooltip. Again, tap the Copy button. Now an invisible text will be copied to your clipboard.
Note
The process of copying text may differ based on the phone's operating system and manufacturer.
Invisible Text Generator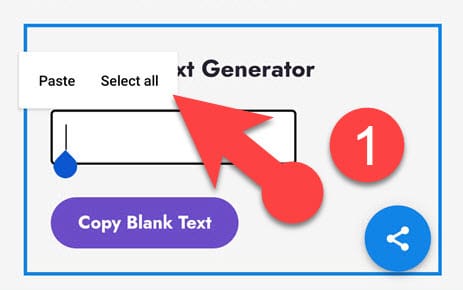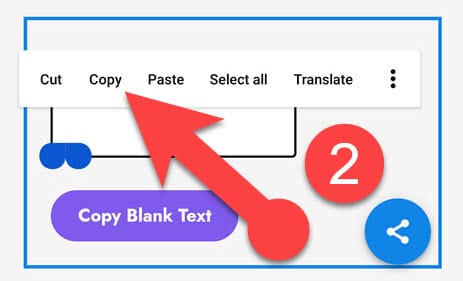 See Also: How to Copy Text from Instagram Post
How To Type An Invisible Character On Your PC
As long as you are a laptop or desktop PC user, you can type a blank text yourself. Press and hold the ALT key and type 255 using the numerical keypad on your keyboard. Alternatively, you can enter 0160 instead of typing 255.
Important
Your keyboard must have a numerical keypad section and enable the Number Lock function to type an invisible character.
You Can Use A Hidden Character To:
Create a username
Post a white space comment or status on social media.
Create a Folder with an invisible name.
Add a blank bio on Instagram or WhatsApp.
Place within a password as a special character.
Apart from the situations above, you can also copy an invisible character for many other purposes.
So, generate and copy a blank space character with a single tap Invisible Text Generator or type a white space character using your keyboard and start showing your magic to others.