Don't you have a word to reply to your friends, family members, coworkers, or other people on WhatsApp? Instead, would you like to send a WhatsApp blank message? Or do you want to surprise someone by leaving a blank message on WhatsApp? If so, you are in the right place!
This article will teach you how to send a blank message on WhatsApp on any platform like Android, iPhone, Desktop, or Web.
With the virtual keyboard app on your phone or the physical keyboard on your PC, you can make a blank space by pressing the space key in any text box. Since it is a regular space (whitespace) rather than a non-breaking space, WhatsApp does not recognize it as a message. So, You can't use this type of character in your message to send an empty WhatsApp message.
However, you can send a blank WhatsApp chat with a non-breaking invisible character.
Commonly, a non-breaking invisible character is also known as "hard space," "fixed space," "NBSP," etc. With it, you can write an empty comment on Facebook, send blank chats on WhatsApp, and use it anywhere other characters are used.
How to Send Blank WhatsApp Messages
You can use either smartphones or desktop computers to send blank WhatsApp messages. However, the process for doing so is distinct for each platform. To send an empty WhatsApp chat, follow the steps below on your device.
Method 01 (Mobile & PC)
The steps below will work on any WhatsApp platform, including Android, iPhone, PC, and Web.
1. Copy an invisible character.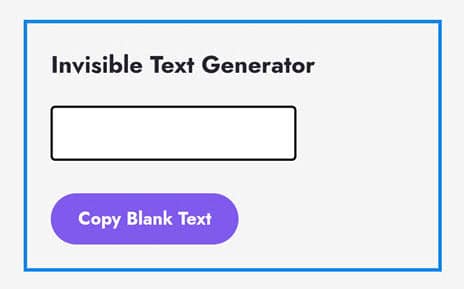 Go to our page that lets you copy invisible characters and copy one to your clipboard.
2. Paste the blank character in the WhatsApp chat.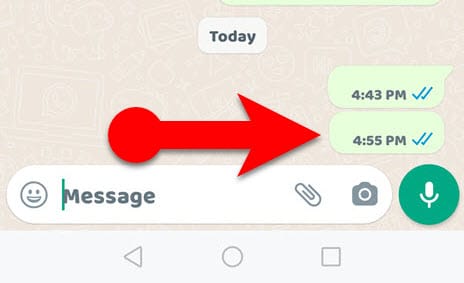 Open the WhatsApp chat window and paste the blank character from the clipboard into the WhatsApp Message Textbox. And then tap the "Send" button to send your WhatsApp blank message.
Method 02 (Desktop & Web)
In addition to the method above, there are two other ways to type or copy an invisible Unicode character on a PC.
The first way is to use your PC's physical keyboard to create an invisible Unicode character. The other way is to open the Character Map on your Windows PC and copy a blank character from it.
Let's see how to send a blank chat on WhatsApp desktop or PC.
Press the Windows key + R on your keyboard to open the Run command window, then type charmap and press Enter (the Windows Character Map will open.)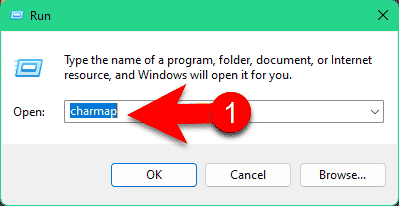 On the Character Map, find a blank character box and click on it.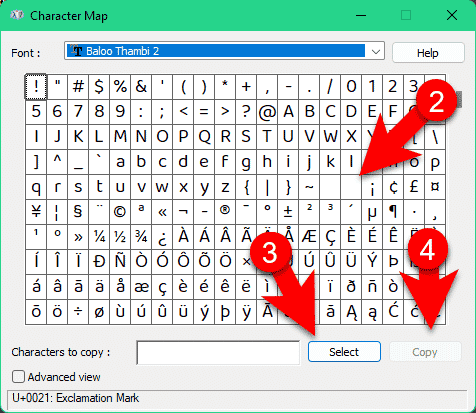 Click the "Select" and then "Copy" buttons on the Character Map to copy an invisible symbol.
Launch the WhatsApp desktop app or WhatsApp Web on your computer.
Open the WhatsApp chat window.
Click on the message textbox and paste your invisible character into it by pressing Ctrl+V or right-clicking and choosing Paste from the context menu.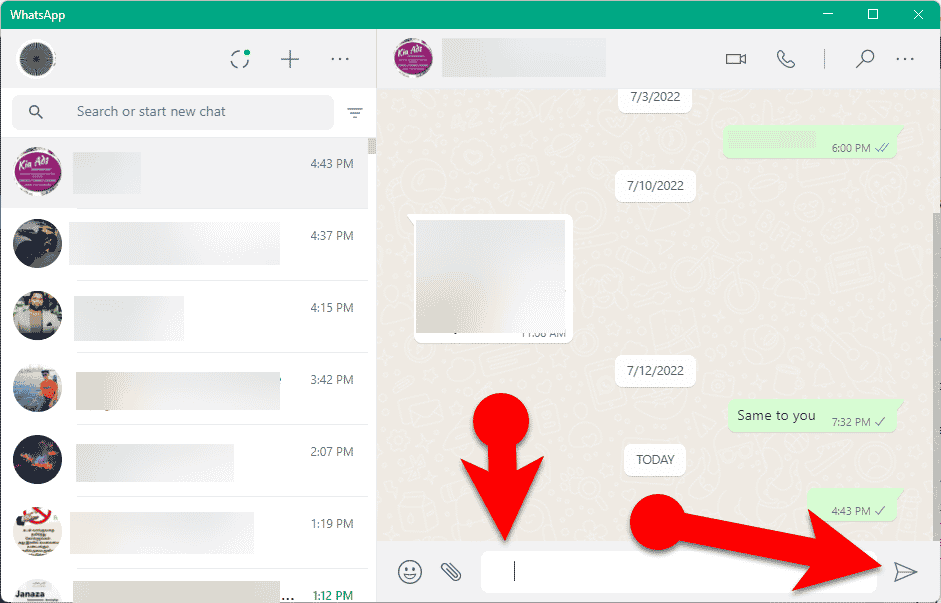 Click the arrow button beside the textbox to send your empty message on WhatsApp.
Alternative Method
Instead of accessing the Character Map, you can create a non-break space by pressing and holding the Alt key and typing 0173 on the numeric keypad. Then, repeat steps 4 through 7 to send blank WhatsApp messages.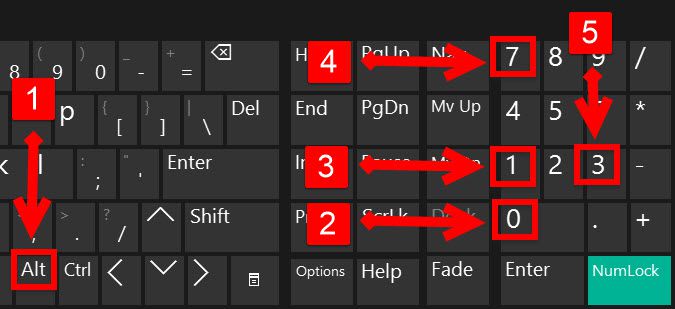 Verdict
A lot of people still don't know about blank messages on WhatsApp. So, they will be surprised if they look at such messages.
So if you prefer to prank someone by sending a blank WhatsApp message, I hope this guide will help you.
Sending a blank message on WhatsApp is straightforward. It is simple to send a blank message on WhatsApp. All you have to do is copy an invisible character to your device's clipboard, paste it into WhatsApp chat, and send it.