Identify all information about Android using CPU-Z
CPU-Z is a most popular android app to identify all the information about Android phone and it is free to use. This app provides detailed information about our Android device to know everything about the device. Such as device brand, its model number, RAM, processor, internal storage, screen size, screen resolution, dimensions, weight, Android version, System uptime, battery health, real-time sensor status, and much more.
CPU-Z comes with user-friendly interface and easy to use. And we can easily understand everything about our device from its clear design, the app gathering all hardware and system information under the proper category. I.e., it lists all hardware information under the "Device" category, all Android operating system related details lists under the "System" category, likewise, all battery information lists under the "battery category" etc.
Additionally, this Android app giving another useful feature. This app allows you to create a copy of your phone's specification on CPU-Z's online database. This feature was called "Online Validator."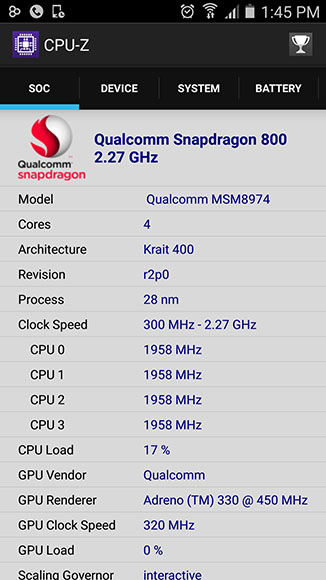 Online Validator feature gives you a unique link to view your phone's specification directly through online. So, this is the ideal way to share your valuable brand new hardware specs with your friends and family. Sometimes you may ask how to do "online validate" my phone? don't worry answer is below.
How to submit my phone for "online validate"?
Step 1: Download and open CPU-Z app on your Android phone.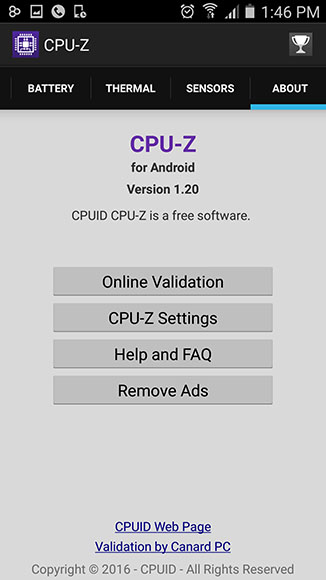 Step 2: Then, swipe left and go to the "About" page
Step 3: Now, you will see named "online validation" button on the About page.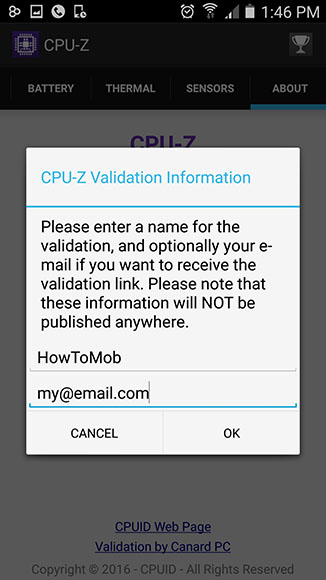 Step 4: Tap "online validation" button and enter your name and email address.
Step 5: after that, you will receive a viewable link to your email.
That's it. You can share it with your friends and families.
If you wish to gather all system and hardware information using this free utility, you can download this app for free from this link
Final thoughts.
Sometimes, we may need to know all the information about our android smartphone for many purposes. In this case, CPU-Z will be helpful for us. This application is free to use. However, it's showing ads within the app. also CPU-Z gives the option to remove the ads from this app by purchasing.