Are you recently searched for an "internet speed test" term on Google, to test the current speed of your internet connection? Well, there are many services available to test our internet connection speed on PC or mobile. By the way, Netflix also offers a service to test our connection speed.
Netflix is an entertainment company that introduces a service to check the current speed of users internet connections, whether if they are Netflix members or not. This service is known as fast.com which available for desktop PCs, Android and iPhone
fast.com was launched in May. But the company recently introduced their brand new Apps for the Smartphones. The app download available for both devices Android and iPhone and it's completely free for use.
Netflix said on their blog post: they are mainly aiming to provide a better user experience through their "internet speed test" service by ensuring below features.
Load and run as quickly as possible
Provide simple results that are easy to understand
Work on most devices from the browser without requiring installation of a separate application
Provide accurate, consistent results that reflect users' real-life internet use case
Netflix's "internet speed test" service for Desktop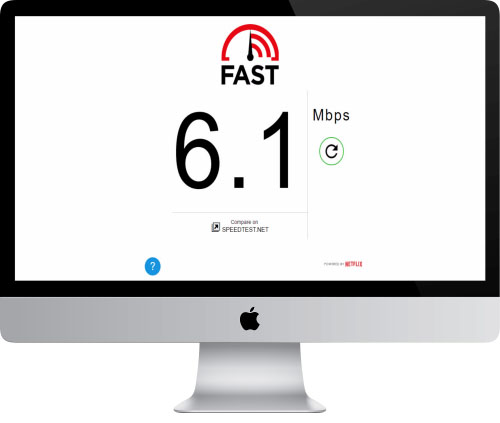 Netflix designs their web app a with simple and a clear user interface. It's really easy to understand and provides the accurate result. you can visit fast.com from here
Netflix's Android and iPhone app to test the connection speed
fast.com is also a mobile friendly website we can directly test our connection speed through that website by using any smartphone. However, their new mobile apps are handy to use and ad-free service even a lightweight app, sizes are less than 1 MB for both Android and iPhone.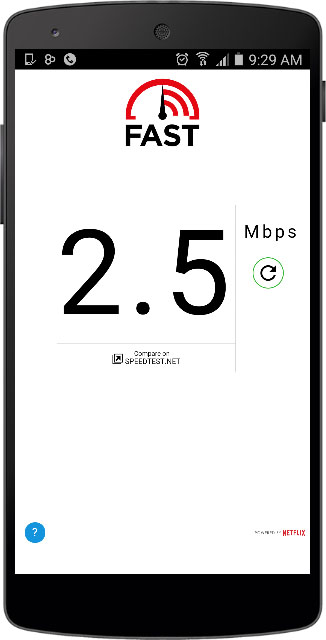 Download the app for Android OS from here, for iPhone from here
Final Verdict
Nowadays, the internet becomes a bigger part of the every human's life. The internet also spread over everywhere in the world and its connection speed is the most important factor to make various decisions about it. so, fast.com is the best tool to measure the current speed of your internet connection. Hope this article will help you to get a understand about Netflix's Internet speed benchmark tool. If you have any queries related to this article, then leave a comment below.