Have you prefer to type Hindi in Transliteration method (English to Hindi) on your Android phone? Ok. well, but probably inbuilt keyboard app does not enough to fulfill your thought. Now I'm going to introduce an app that will fill your thought pretty well.
All smartphone manufacturers include a unique visual keyboard app with their operating system (Modified versions of Android) but it doesn't user-friendly to type your native language like Engish. However, if you want to type Hindi in Transliteration method quickly (English to Hindi input method) then I'm sure this useful app will be satisfied to you most.
Google Indic Keyboard is the most popular multilingual keyboard which allows you to type Hindi in various input method on Android mobile. This app supports not only for Hindi language but also this app lets you type 11 Indian languages. You can quickly type Telugu, Marathi, Tamil, Assamese, Bengali, Gujarati, Kannada, Malayalam, Odia and Punjabi using this application.
It is developed by Google, and it is nicely designed for Android. Formally it is known as "Hindi keyboard." At that time this app supports only for the Hindi language. After that, Google changes its named as "Google Indic Keyboard" with including above 11 languages.
All right, now let's see how to setup this app on your Android to type the Hindi language.
This app supports to type Hindi in 3 different methods
Transliteration mode
Native keyboard mode
Handwriting mode
What is the transliteration mode?
This method can be used for converting output words into our native language by typing their pronunciation in English letters. For example, you can get an output as "नमस्ते" by typing "namaste" using English letters
What is the Native keyboard mode?
This method is used for typing by tapping native script. When you turn your keyboard into this input method, you will see every letter in Hindi on your keyboard instead of English letters.
Handwriting mode
You can get output in Hindi by writing words using your fingertips on the screen instead of typing. (This input method doesn't support for other languages with this app)
How to set-up this app to Type Hindi in Transliteration method
Step 1: First of all, Download Google Indic Keyboard app using this link
Step 2: Once you download the app. open it from the app drawer.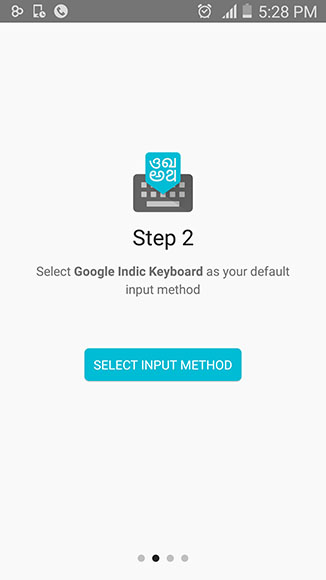 Step 3: When the first launch, it will ask you to select an input method.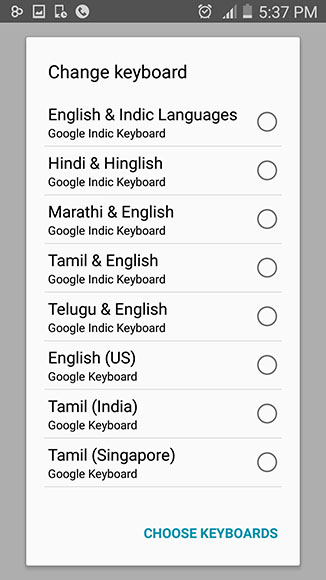 Step 4: Now, select "Hindi & English" as your input method if you wish to type in Hindi.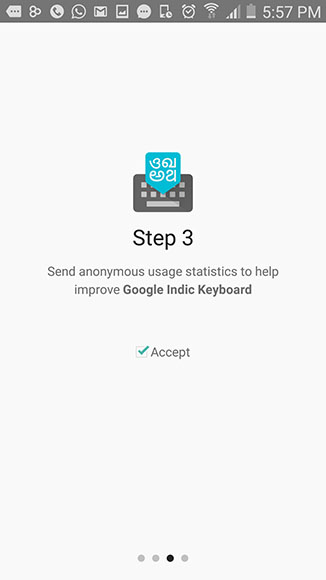 Step 5: In the next step, it will show you a tick button to get permission from you to "send anonymous usage data to Google". You can tick it if you wish or Swipe left and go to the next step.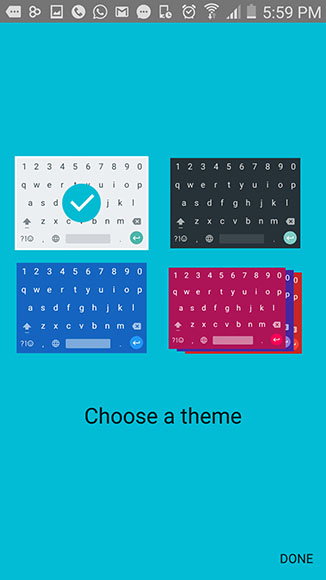 Step 6: Finally, you should tap the "SEE KEYBOARD FEATURES" button, then it will show you a window to select a theme. After that select a theme as your wish and tap the done button.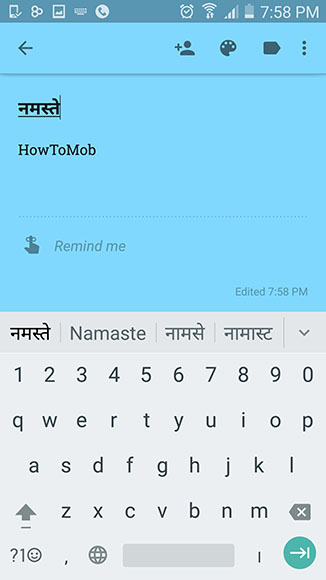 That's it. Now you can type Hindi anywhere on your Android same as the English language.
Verdict
There a number of apps have in the Google play store to type our Native language on Android. However, In my experience, Google Indic Keyboard is a perfect app to use. And also it is completely free. Even it's supported for use themes as your wish. If you have any queries related to this article then leave a comment below.