Facebook recently Introduced a Hindi stickers pack on their Facebook messenger service. Facebook Messenger is one of the world largest messenger services and it has over one billion of monthly users around the world.
Wild About India stickers pack
At the same time, there are signification amount of Indian people are using Facebook messenger every day. So, Facebook Messenger added this new stickers pack to their stickers collection to express him or herself in Hindi. This new stickers pack called "Wild About India" you can see it on below Facebook post.
You can use this stickers pack on both Smartphones and desktop PC even use it on the comment. You can add that stickers pack to your stickers collection in below method.
How to use Hindi stickers pack on Facebook messenger
Step 1: First, open the Facebook Messenger on your Android, iOS or Windows phone. If you still haven't install messenger on your mobile, then you can download it from here
Step 2: Now tap a friend contact whom you wish to send Hindi Stickers.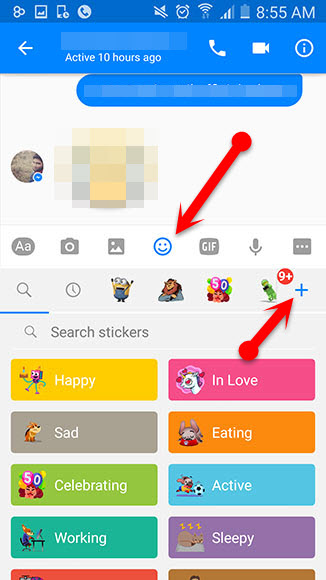 Step 3: then tap the "smiley emoticon" iCon at the center of the bottom on chatting window.
Step 4: Next, you will see "+" button at the right corner of sticker page and tap it.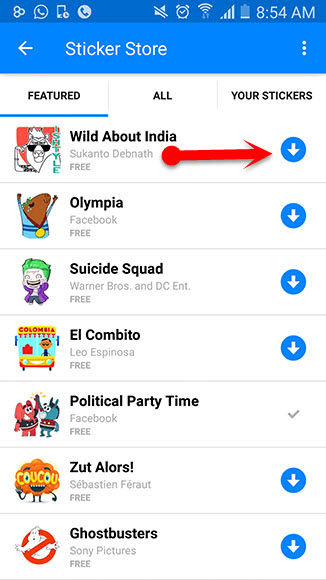 Step 5: After that, sticker store will appear. Then download the "Wild About India" stickers pack from there by tapping small download button which is given at the right side of the particular stickers pack.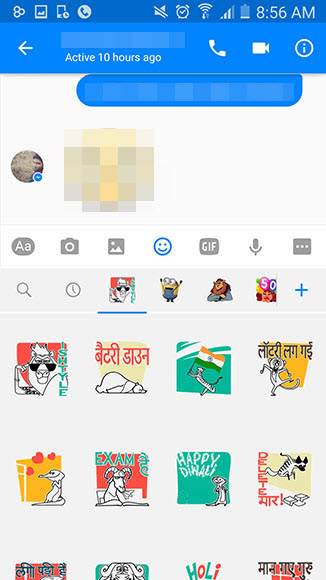 Tha's it. Now you can send stickers through the Facebook Messenger to your friends and families in your native language.
Enjoy!
Also Read: How to type Hindi on Android
It's also the same method in desktop PC to add "Wild About India" on your stickers pack.
Final words
Nowadays, Humans are speaking not only with the words; the modern technology has made possible us to talk with photos, Emojis, stickers and so on. And also the messenger's this new stickers pack will make Happier who love to share their feelings through Hindi stickers.