ACR call recorder is one of the best Auto Call Recorder Apps for Android Phone. It is free to use, and it has designed with simple user interface. And the app also comes with some cool features such as Auto/Manual call recording, Password protection, able to enable/disable notifications, built-in recycle bin, Auto delete function, supports to multiple recording formats (Mp3,  AMP, MP4, OGG, WAV, Etc.,) recording filters, Cloud storage feature, and much more.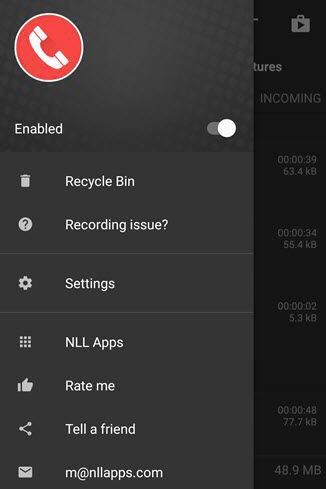 The app has developed by "NULL" developers, It continuously receives updates with additional features. Finally,
Call Recorder – ACR 18.5 was finally received an update that allows users to enable dark theme within the app.
Is ACR call recorder free?
ACR Call Recorder is free but exactly not. The free version offers you to get all the feature of ACR Call Recorder unless cloud integration feature, manual recording, and auto email feature. However, you can access all the feature by becoming an "ACR Call Recorder pro" (Premium) user.
ACR call recorder not working?
As far as my test the app was worked well on all kind of Samsung Galaxy devices such as Samsung Galaxy S3, S4, "Note 2" and "Note 3" as well as the app has worked on Non-Galaxy devices. Therefore, find the app enable/disable button on the app and make sure if it is enabled.
Even after activated the button, Have you got the same problem? Then go to "Settings" of the app by tapping on the menu button, and select "Recording." After that, find the "Audio source (VOICE_CALL)" under the recording modes section, and tap on it and change "Audio source" one by one until the app has worked.
Download ACR Call Recorder (Google Play or APK)
Open Google Play store on your Android Phone and search "ACR Call Recorder," then tap the Install button. That's it. Simple! However, if you have experienced trouble with downloading App from Google play store, then you can also download APK file of this app using below links.
Click here to get APK
How to use ACR Call Recorder
Step 1: First of all, Download the app.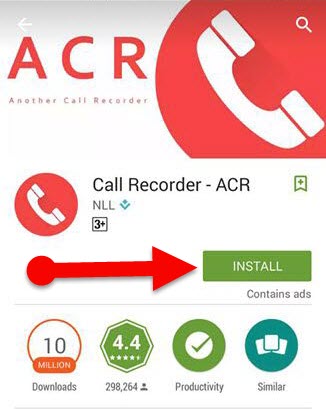 Step 2: Open the app from App drawer.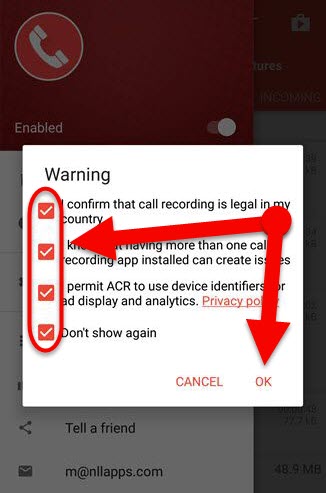 Step 3: Now a popup will appear with some kind of warning messages, read those messages and select the check boxes if you agree.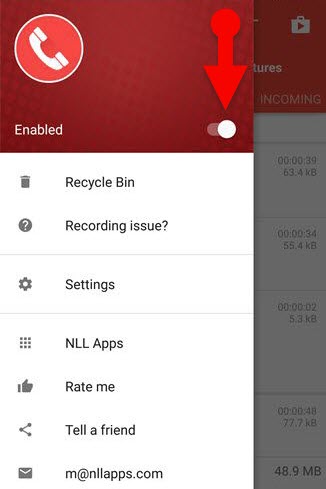 Step 4: Finally, Switch on the enable/disable button. 
That's it! Now your calls will be recorded both incoming calls and outgoing calls.
Record Only Your Important Phone Calls
ACR Call Recorder allows you to record only your important Phone Calls. Consequently, you can avoid fill up your Phone memory with unnecessary recordings. You can select whether to record calls incoming calls, outgoing calls, unknown phone numbers or specific contacts/numbers. You determine any of those options as your want in the following method.
Worth to Check out: You can Learn How to Block incoming phone calls on Android Phone through My previous article.
How to record Only Important Phone Calls
Step 1: Open ACR Call Recorder.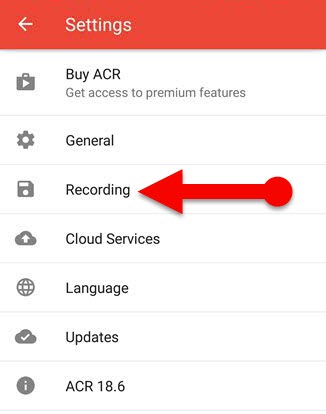 Step 2: Navigate to Settings > Recording.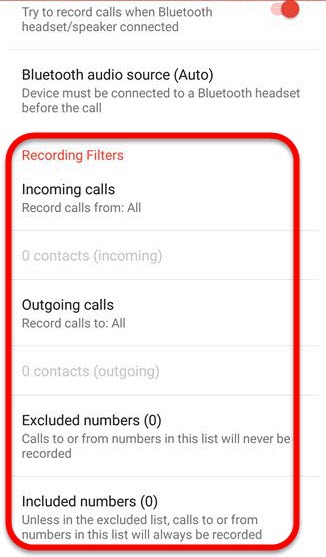 Step 3: Find "Recording Filters." 
Step 4: Now select incoming calls, outgoing calls, unknown phone numbers or specific contacts/numbers as you want to record.
Final thoughts: Can I use Another Call Recorder app on my Phone?
As far as my experience, ACR Call Recorder is good enough to record all of your Phone calls as your wish. The app has a bunch of customization features. However, you can unlock some additional functions by becoming a Premium user such as manual call recording, Cloud integration and auto email function although the free version is enough to an average Android user. It is also able to record Phone calls automatically. Moreover, Don't use more than one app to record Phone calls on your Android Phone because it could cause many problems about recording Phone calls.