Do you prefer to impress your Facebook or other social media friends by sharing adorable fake Facebook ID cards? Perfect! In this guide, you will learn how to create a fake Facebook identity card using one of the funny ID card makers, Funjaki.
This online tool allows you to generate fake identity cards like FB ID cards, Google ID cards, and Global Citizen ID Cards, including fake QR codes, approved seals, and ID card numbers.
And you know that sharing non-public information on the Internet is not secure if visible to the public or third person. That's why Facebook, Google, and other popular social networking sites have strict privacy controls on their services.
If our driving ID cards, credit card details, or passwords are leaked into the wrong hands, it will cause many problems and sometimes disrupt our daily activities. Because of this and many other reasons, online users use fake emails, credit cards, and ID Card generators to make anonymous identification and hide factual information from the Internet.
Numerous online ID generators are available to make various fake ID cards, such as anonymous Facebook ID cards, driving licenses, staff cards, credit cards, etc. As I mentioned above, today, I will introduce you to a famous online ID card creator tool and how to make fake Facebook ID cards.
Funjaki
The Funjaki is one of the best online ID maker tools using which you can generate varied Fake ID cards and memes. Since this is an online tool, you can access this ID generator using your PC or Smartphone. As long as you are a Facebook app user, it will be easier to access this service.
Funjaki lets you create the following types of identity cards.
Fake Facebook ID Cards
Google ID Card
Facebook (VIP) Card
Global Citizen ID Card
How To Create Fake Facebook ID Cards
Creating a Fake Facebook ID card with the Funjaki FB app is straightforward. You have to grant access to your name and profile picture permission to the Funjaki Facebook app, select the Generate Facebook ID Card on the Funjaki website, and tap the Generate button. Finally, the app will generate an adorable Facebook ID Card, including your name and profile picture. Let's see this instruction step by step below.
Open the Facebook app and search for Funjaki.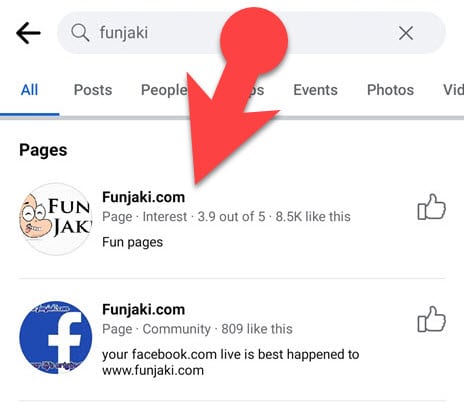 Tap the Funjaki in the search results.
On the Funjaki.com Facebook page, tap the Use app button.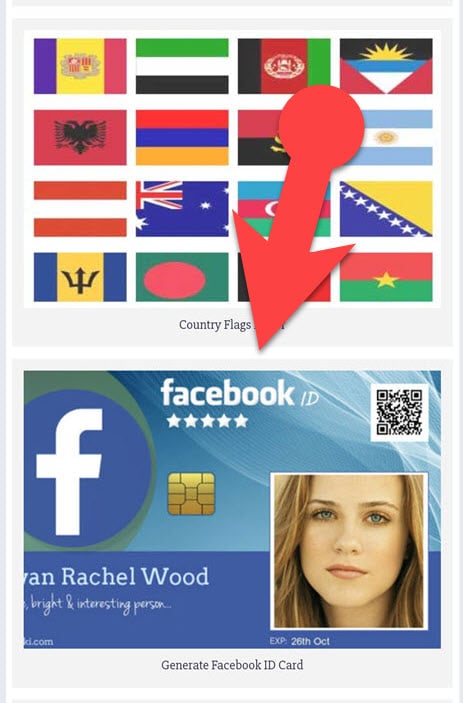 You will be redirected to the Funjaki website. Scroll down until you see the fake ID card template and tap on it.
On the next page, tap the Generate button.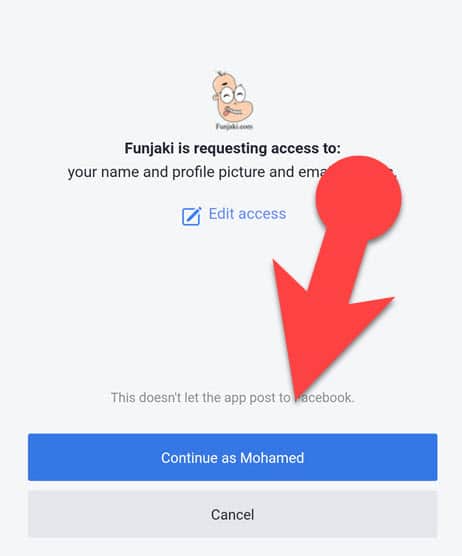 Now Funjaki will ask you to grant permission to access your Facebook name and profile picture. Tap the "Continue as [Your Name]" button.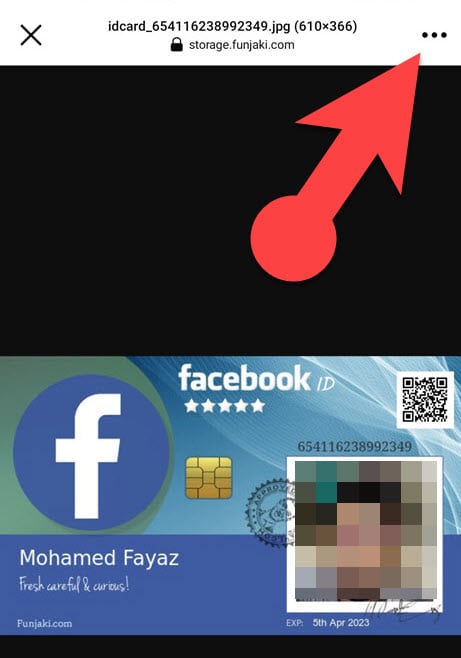 You will see the preview of your Facebook ID on the next page. Tap the save button and then tap the three-dot button at the top right corner of the browser.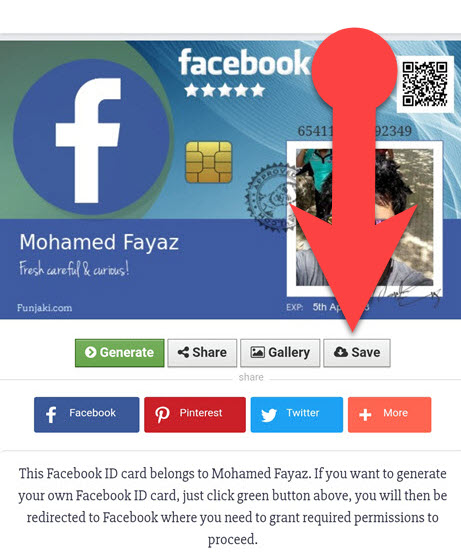 Now, tap the save button to import your fake ID card to your device, or tap the share button to share it with your friends on Facebook or other social media sites.
In this way, you can create fake Facebook ID cards for free, as many as you want. And you can use this funny ID card maker to create adorable Identity cards and impress your friends on social media. However, ID cards like this will not be suitable for Facebook verification.
Final words:
This simple guide explains creating a funny Facebook identity card using the Funjaki Facebook app. It is an excellent tool for making different ID cards without designing skills. So, Follow the instruction and make your funny FB ID card with the Funjaki free online tool. If you found this article helpful, tap the share button on the screen to share it with your friends.