You can learn how to perform an App Backup And Restore on Android phone through this article. The backup feature is an essential thing for every Smartphone users, and backup function allows users to bring back their old things again. So, Previously I have written an article that explains the way to Backup and restore WhatsApp messages on Android. Also, I have written a guide to Backup Viber conversation on Android phone.
App Backup Restore
"App Backup Restore" is one of the best Android applications to accomplish an app backup on Android Smartphone. It lets you to Save installed apps as the APK file on SD card or Cloud. Besides, it also offers you to transfer apps between Smartphones. And another good thing is that the app avoiding your phone from being a victim and malicious apps. Additionally, "App Backup Restore" lets you make an Auto backup. And the app also offers to uninstall multiple apps at once on Android phone.
When we come to the interface of "App Backup Restore" application, the app has provided two different interfaces one is Classic mode, and another one is Premium mode. By the default, you will see "Premium mode," which has many functions than Classic mode.
Premium mode of "App Backup Restore" app.
"Premium mode" looks gorgeous, it has designed with a light theme and cool icons, which lets you see used/remaining storage of your Phone memory, the number of installed apps, the number of Media files that stored on your phone at a mere glance.
As I mentioned above, Premium mode has the functions besides backup and restore application. Through the premium mode, You can also backup your contacts, call log, and SMS to Google Drive. Furthermore, you can be able to transfer your apps, images, music files between mobile phones.
Classic mode: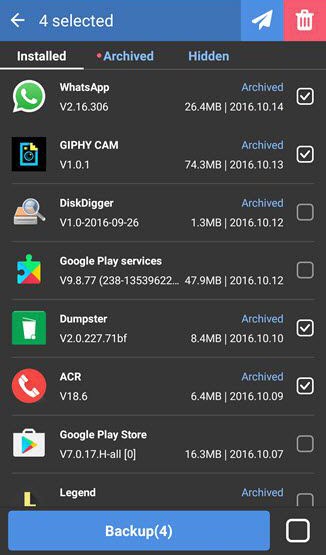 Do you have a separate application to transfer files between Android? Or if you wish to use "App Backup Restore" only for Backup and restore Android apps, then you can switch "Classic mode" to your "App Backup Restore" app. Classic mode offers only basic the functions unless file transfer or cloud integration and it has a dark theme. Classic mode lets you search and sort apps from the listed applications. And you can also be able to simply switch "Premium mode to classic mode" or "classic to premium mode" any time you want.
Download App Backup Restore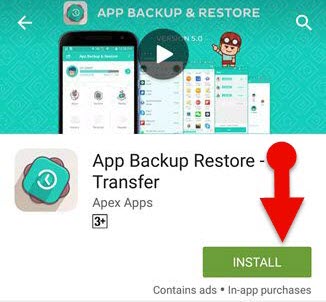 App Backup Restore application compatible with Android 4.1 or higher OS installed smartphones. App size is around only 5.8MB. So, it's easy to download. You can download the app through the Google Play Store by searching "App Backup Restore." do you have trouble with downloading Apps from Google Play Store? Then you can also use online APK downloaders to download APK files and install it on your Android 
Advantage of performing an App Backup And Restore
You can reinstall the apps without downloading them again.
Able to transfer you apps Via email, Bluetooth, Wi-Fi Direct or any other method.
You can transfer your Android apps to PC and run them with BlueStacks or any other app players.
You can restore old versions to avoid unnecessary updates of the latest version.
How to perform an "App Backup And Restore" on Android phone
App Backup And Restore processing are very simple when you are using "App Backup Restore" application. It allows you to the backup application with a single tap. Follows the below steps to perform an app backup.
Backup Android Apps
Step 1: First, Download the "App Backup Restore" and open it from App Drawer.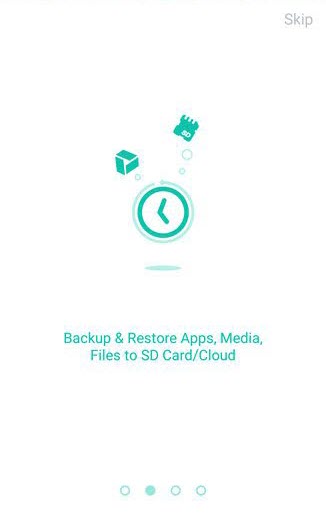 Step 2: Once opened the app you can do either one, see the intro of the app or skip the intro.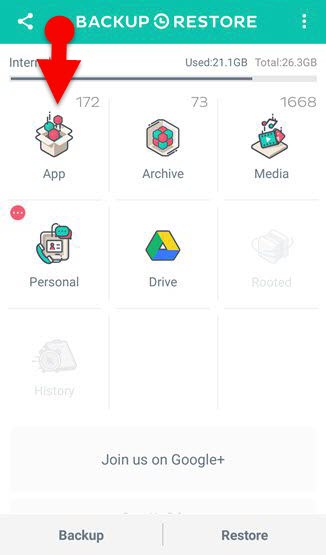 Step 3: Tap the "App" icon, it will lists all the installed apps on your phone.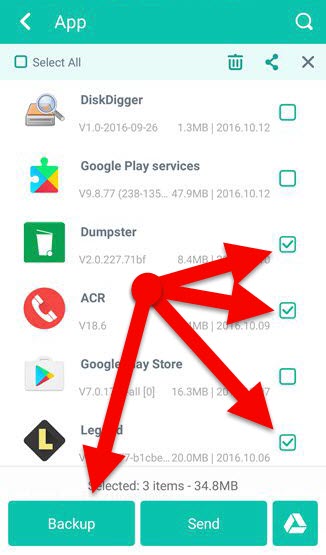 Step 4: Select one or more apps that you want to backup from the list.
Step 5: Finally, tap the "Backup" button.
Step 6: That's it. Now selected app will be backed up on your phone.
Restore backed up Apps
Step 1: Open "App Backup Restore" application on your Android.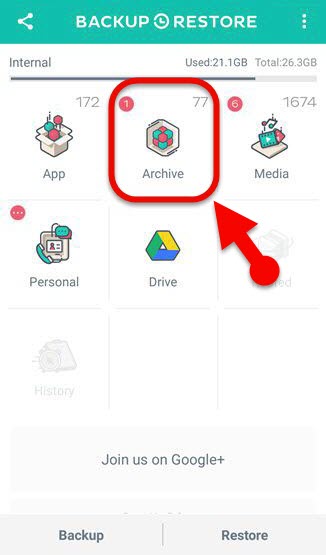 Step 2: Tap the archive button on the main page of the app.
Step 3: Now you will see applications that previously backed up by you.
Step 4: Select the apps which you want to restore.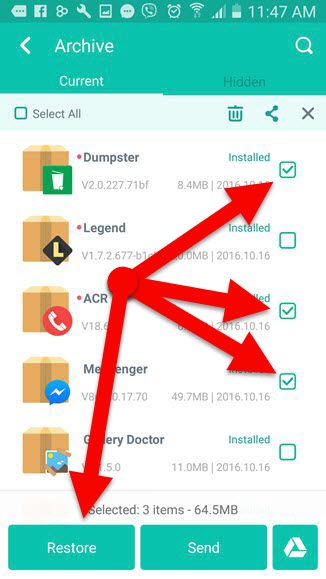 Step 5: Choose "Restore" button at the bottom of the page.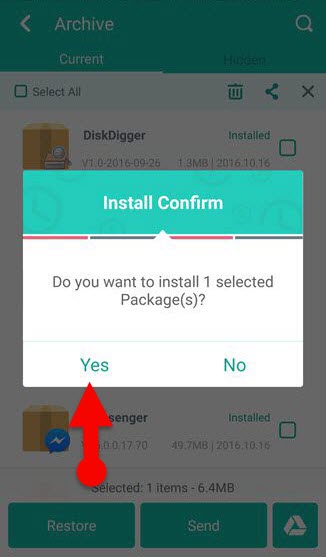 Step 6: Finally, a confirmation button will appear, select yes and proceed the installation.
Auto backup Android applications.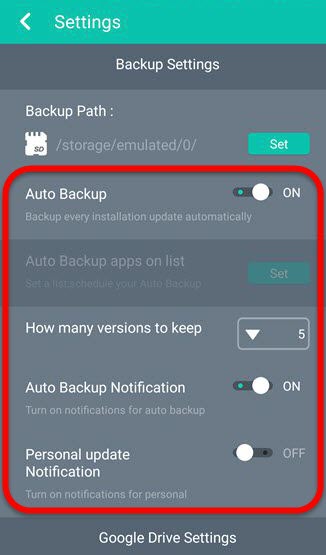 "App Backup Restore" app lets you perform an Auto Backup instead of performing a manual backup. "Auto Backup" function can automatically save multiple version of an app on local storage or cloud storage. Also, you can select apps which you want to include in Auto backup function. Additionally, you may able to determine how many versions of an app should be kept by Auto backup function. The app backup function Applicable for both interface classic and premium.
Final words: App backup & restore
It is a simple guide to performing an App Backup And Restore on Android phone. There is many apps to backup Android application but "App Backup Restore" application is a handy app to save Android app as APK files on local storage or Cloud storage. Also, the app offers many features than the apps backup function. Hope this article will be useful for you. And I love to hear your thoughts about this guide.