Google is a powerful and intelligent search engine in the world. It can able to bring anything that you want within a second or less than a Second from the Internet. Also, you may able to use Google as a "GIF search engine." GIF images are express the meaning of something more than a typical JPEG or PNG image. Nowadays, Animated GIF Images are widely used in the social medias such as Facebook, Twitter, Google Plus, Etc. Also, the largest mobile messenger service, WhatsApp recently introduced a way to send GIF Images through WhatsApp.
Today, People are used Animated Pictures to expressing funny moments, reactions, to convey a sense, greetings, and many other purposes. Therefore, I'm going to tell a way to search GIF images through Google. It's simple! But lots of Internet users didn't now about that. So, I have written this article for both Desktop users and Mobile users.
Google as a GIF search engine
By the default, Google provides articles, videos, images, news, books, apps, maps and many other things related to our searching queries in its result page. However, we can filter them as our needs to find an exact answer to fulfill what we want. Likewise, Google also offers users to filter GIF images from its advanced image search result. Let's see how can use advanced image search feature to filter GIF images from Google image search.
Search GIF images through Google in Desktop PC
Step 1: Open Google Chrome or any other web browser on your PC.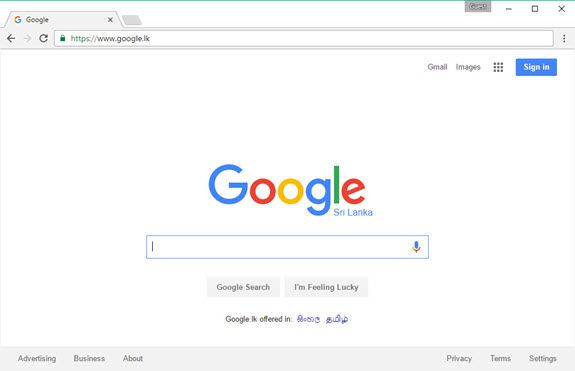 Step 2: Then Visit www.google.com.
Step 3: Type your search query that should be related to the GIF image what you thought to find. (Example: funny, flowers, Good morning, Cute babies, etc.)
Step 4: Select "Image" tab and click on "Search tools."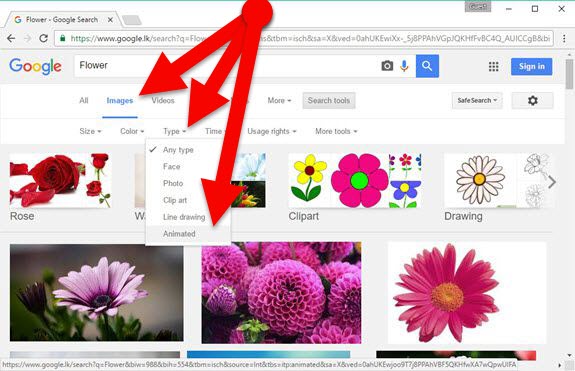 Step 5: Finally, choose the "Animated" under the "Type" tab.
That's it. Now you can use Google as a GIF search engine, So, type a query and find GIFs related to it. Alternatively, Click on this Google search result and replace "Flower" with your query.
HINT: Have you found Adult contend in your search results? The I highly recommend you to read my previous article that explains a way to filter Google search results.
Search Animated GIFs on Google in Mobile (Android/iPhone/Windows Phone)
Step 1: Open Google Chrome or any other browser on your Phone.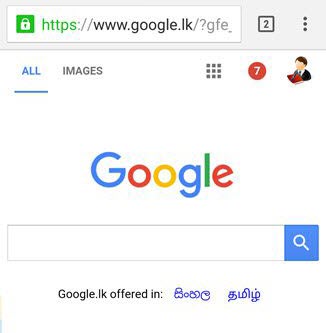 Step 2: Go to Google's homepage.
Step 3: Type your query and select "Image" tab.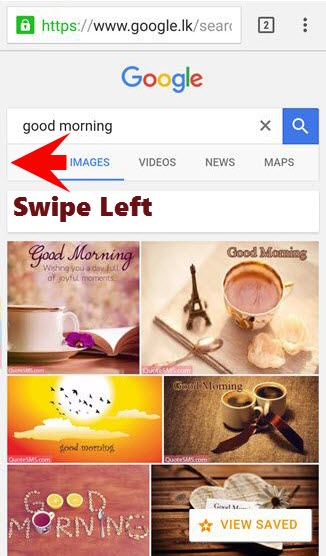 Step 4: Swipe left the "search items" toolbar and tap the "SEARCH TOOLS" tab.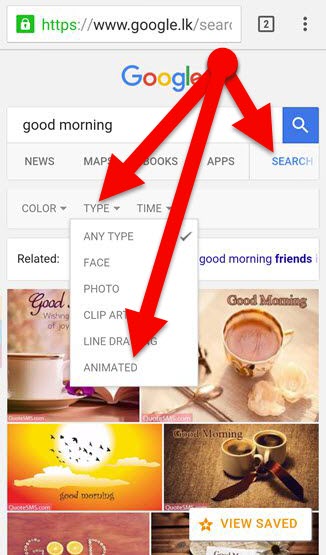 Step 5: Select "Animated" under the "Type" tab.
Tip: If you are a Google Allo User then you can get GIF pictures into your Allo Messenger by sending "GIF" command with your query. (Example: Funny GIF, baby GIF, Angry GIF, etc.)
Final Words: Google is well enough to find GIFs.
Searching GIFs on Google is simple! And Google can deliver perfect animated images related to your searching keywords. And you can also download them just like a picture file and share with your friends through WhatsApp, Viber, Telegram or any services.
Hope this article will be useful for the person who prefers to use Google as a GIF search engine. If you have found this article is helpful, then don't forget to share with your friends and I love to hear your thoughts about this article.