Privnote is a free online website to send self-destruct message through online. with password protection and without an account.
Sometimes, sending  self-destructs messages are would be safe to us and it also ensures our privacy protections. there are many situations make us to send self-destructs messages to others. such as when we need to share a secret message only with a person, business related messages, or pass messages within co-workers and so on.
Privnote online website
This website not only works with Desktop PCs but also it works with Smartphones and tablets much well. this website is designed with a simple user interface and easy to access by anyone both beginners and advanced users.
Furthermore, Privnote online website allows you to determine a specific time period to expiring your online note whether 1 hour, 24 hours, 7 days or 30 days from the time of creation. By the default, it's set it to "After reading it" (note will expire after being read it.). Also, you can set a password for your note (optional) to make it more secure. moreover, you can get an email notification after destroyed your online note if you wish. Below guide explains how to use this online website.
send self-destruct message through online
Step 1: First, go to the Privnote website using your PC or Mobile device. (Link is given end of this article)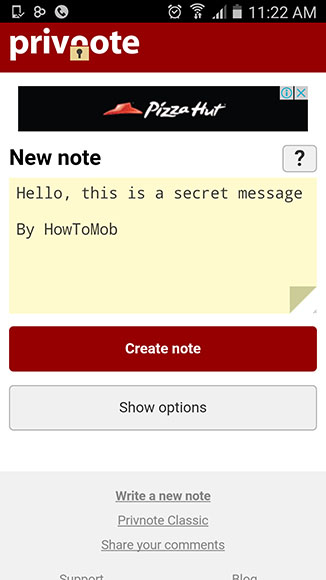 Step 2: Now write the message that you wish to share with others.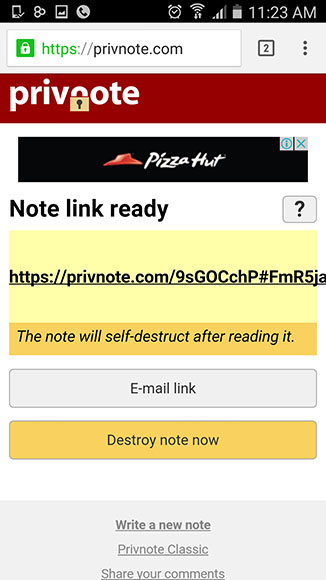 Step 3: Finally, tap the "create note" button then you will get sharing link on next page. Copy that link and send the link to whom you want to read the note, through WatsApp, Facebook messenger, Viber, Telegram, Etc.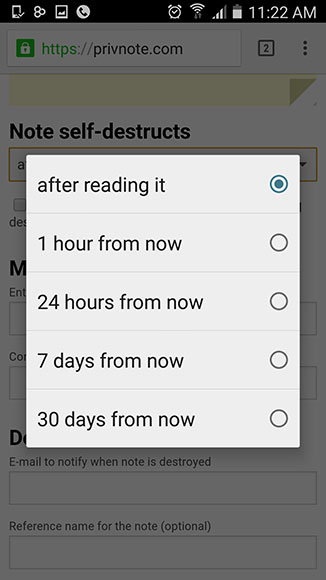 Note: Also, You can set Password protection, Specific expiring period and get email notification by tapping the "Show option" button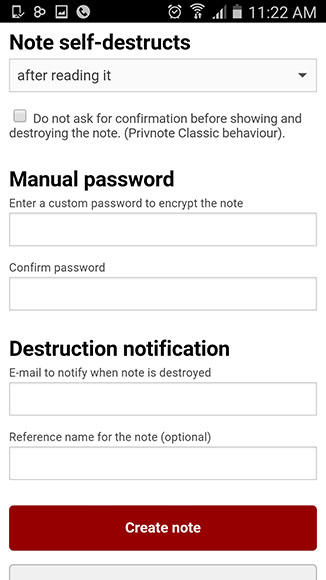 Visit Privnote website from here
Final Words:
Nowadays, Websites are used by the people not only for collecting information but it also helps us to complete the various task of our everyday work such as save and share files with others, connecting with friends and families, convert or download YouTube Videos and so on. Whatever, I Hope this article will be useful to the person who wish to send self-destructing messages through online. If you have any queries related to this article then leaving a comment on below box.