Google's Android operating system allows users to install APK from PC, SD card or any other external sources instead of using Google Play Store. Therefore, most people prefer to use "APK Downloader online websites" on their PC or mobile Phone to download APK files.
Nowadays, there are many websites offer to download APK from Google Play Store. Though, all sites are not safe. Many of them can deliver malicious files to your Phone. Consequently be careful, whenever you choose a website to download APK files. I have provided some selected sites to download APK files from Google Play Store. As far as my knowledge, those are the safe place to download APK files.
APK Pure (APK Website)
APKPure.com is one of the most popular websites to download APK files. It offers to download any of Application whatever Google Play have, except paid applications. APK Pure has having a simple user interface, and we can quickly find any of Google Play apps through APK Pure website by using its quick search box.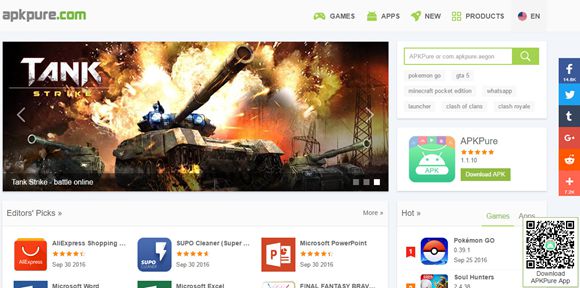 Additionally, it also offers users to download old versions of an Android app, unlike Google Play Store. Hence, Do you wish download old version of WhatsApp, Viber, Facebook or any other app? Then simply jump into APK Pure and select an app that you want to download old versions of APK, after that you can see all previous versions of the particular app along with current version at the bottom of the page. Finally, select a version that you want to download.
Furthermore, APK Pure also provides a "Pure APK Installer" for Windows operating systems, which lets users to installing APK files directly from their PC to Android. Also, you can directly download APK files of Google Play Store apps, using APK Pure's Android App. Though, APK Pure website working on the mobile device as well.
APK Mirror (APK Website)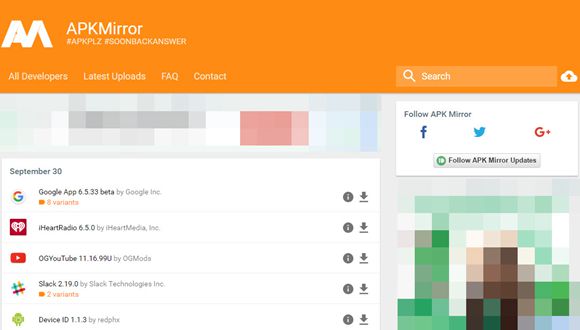 APKMirror.com is another well-known website to download APK files. Anyone can upload their own APK files to APK mirror and publish them, but all APKMirror uploads are verified before publishing. So, you don't need to worry about malware contained data. And you can also find the latest version of popular apps before they are publishing on Play store. Moreover, this site Provides all variant of an app along with change log, Screen DPI, required version of Android, uploaded time and date, file size, etc.
Apps.evozi (APK Downloader online)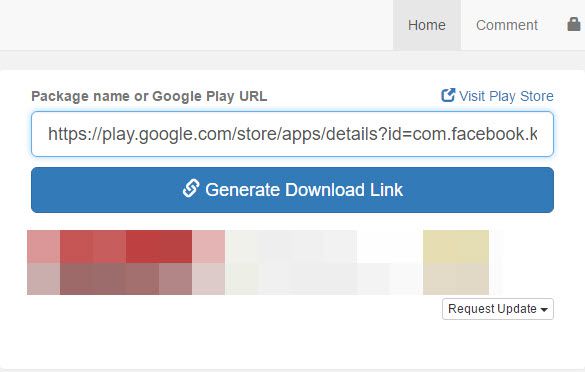 Apps.evozi.com is online APK Downloader website, unlike APK Mirror or APK pure, which has only a search box on its main page. You can download any Google Play Store app through Apps.evozi.com by providing Goole Play URL of the app which you want to download. It works on both desktop and mobile devices. But its main disadvantage is showing annoying ads.
Apkleecher (APK Downloader online)
https://youtu.be/j3H4MVTc7NE
Have you sought alternate downloader to "Apps.evozi" APK Downloader? Then, Apkleecher.com will be good to you. It doesn't show popup ads like Apps.evozi. Otherwise, everything is just like Apps.evozi including its interface. You can download Google Play apps by providing its Google Play URL or Package name. Apkleecher is also providing QR code to users, it allows users to download APK file directly from PC to Phone, you can use a Barcode Scanner app to scan them. Also, Apkleecher provides a Google Chrome extension to make your downloads even easier on you desktop PC.
APK-downloaders
"APK-downloaders.com" is another online APK downloader. It is Also, just like above two downloaders. You can download Android apps by providing its Google Play URL. You can also browse Android apps through "APK-downloaders" website.
Apkplz (APK Website)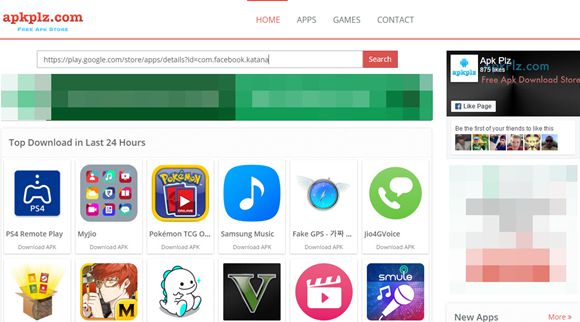 Apkplz.com is another cool website to download Android APK files. It is also just like APK Pure website, but not exactly. You can search Google play apps by its name or providing its URL. Furthermore, Apkplz.com also lets users download the old version of Android apps. Able use on any device such as desktop PC, Phone, Tablet.
Closing words: Online APK downloader
This article is all about "Online APK downloaders." All are free to use. personally, I like to use APK Pure and APKMirror because they are simple to use on both mobile and PC. Also, they have a user-friendly interface. However, all are good to download APK from Google Play Store. Remember, these websites are only able to download free apps. Hope this article will help to those who seek APK Downloader online websites to download Android apps to their PC or Mobile. If you have any queries related to this article, then leave a comment below.