Remix OS Player is newly arrived Android emulator for PC. Which lets you run Android Application on Windows 7/8/8.1/10. You can download Remix OS Player free from its official website and install it on your PC.
Remix OS emulator is running based on Android Marshmallow OS, and It has come with some cool features such as multitasking, rotatable screen, ability to take a screenshot, screen zooming feature and much more. This app player also comes with some built-in popular Android apps like MX Player, Google Chrome, Facebook, Quick Pic, Etc. And you can also download and run Viber, WhatsApp, Candy Crush Saga, Clash of clans or any other your favorite app on your PC.
Formerly the Jide Technology Co., Ltd. introduced an OS called "Remix OS," it was designed to run from a USB flash drive. But "Remix OS Player" doesn't require USB flash drive to run on your PC. Instead, you can install Remix OS Player within your Native OS. (Windows 7/8/8.1/10.) And now, Remix OS Player also seems like a good alternative to the BlueStacks Android emulator.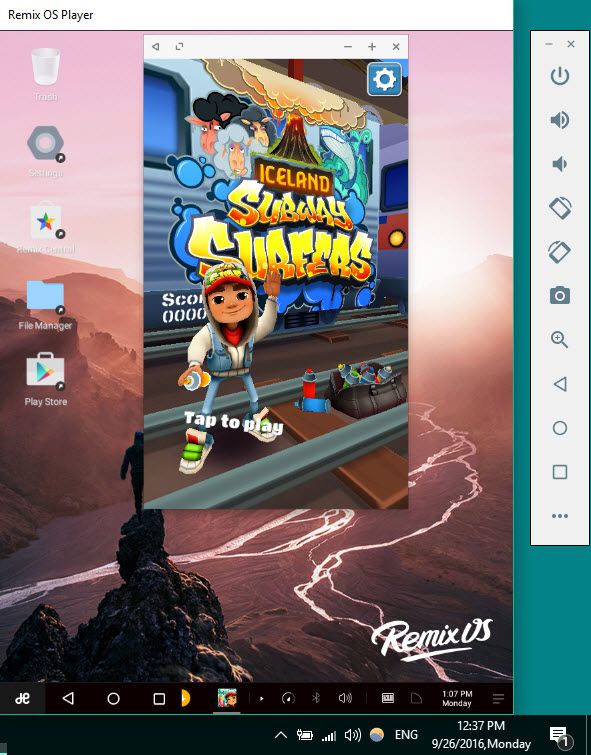 Requirements to run Remix OS Player on PC
Your PC should have Windows 7/8/ or Windows 10 with 64-bit OS. (It doesn't work on 32-bit Windows OS.)
Core i3 Processor (Recommend Core i5 or Core i7.) It doesn't support for AMD Chipsets.
Minimum 4GB RAM.
8GB Storage (Recommend 16GB.)
 Virtualization Technology (VT) should be enabled in BIOS.
Download Remix OS Player for PC (Windows 7/8/10)
The setup file size is around 700MB; you can find out direct download links on the page below. Before you download Remix OS Player, check minimum PC requirement that I have given above.
How to install Remix OS Player on PC
Step 1: First, Download Remix OS Player setup file, using above links.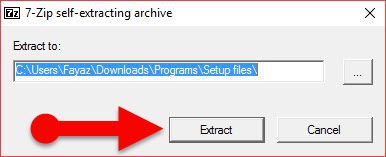 Step 2: Double click the appear file and click the "Extract" button from Popup Window. (By the default, the setup file will be extracted to the same folder Although you can change the location.)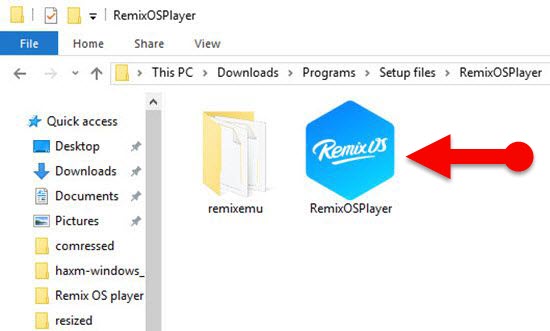 Step 3: After that, Open the "RemixOSPlayer" application file from "Extracted folder."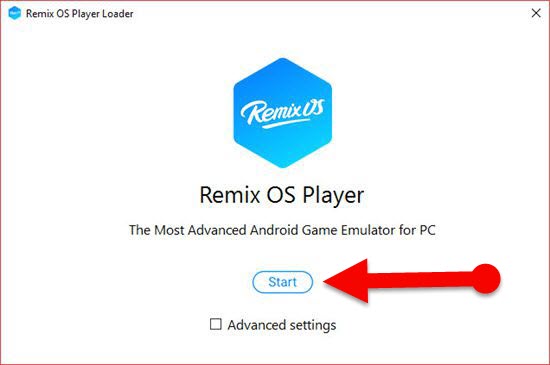 Step 4: Now a Window will appear, then click on "Start" button.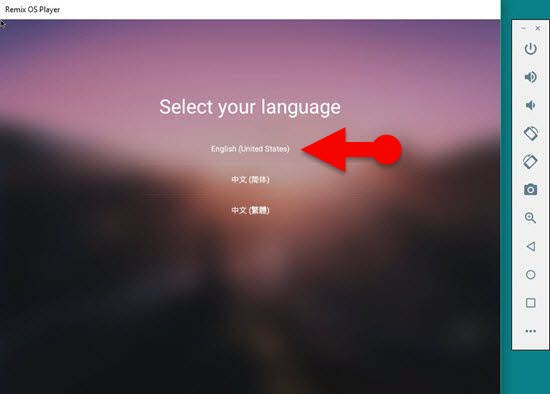 Step 4: Finally, select your language and Click on "Agree" button.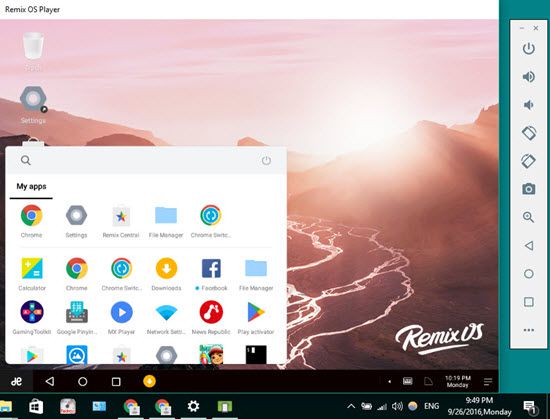 That's it! Your App player will be launched shortly. After that, you can run WhatsApp on your Desktop or Laptop as well as Telegram, Subway surfers, Pokemon GO or anything whatever you want in Google Play Store.
Error Messages when installing Remix OS Player
Sometimes you may face following error messages while installing Remix Android emulator Although don't worry about so. You can find a solution for them below.
Issue 1: (HAXM is not installed on this machine)
When you are trying to run Emulator on Your PC, it could show the following message.
"Emulator: ERROR: x86_64 emulation currently requires hardware acceleration!
Please ensure Intel HAXM is properly installed and usable.
CPU acceleration status: HAXM is not installed on this machine"
How to Fix it? (Install HAXM on PC)
Step 1: Go to Previously "Extracted" folder
Step 2: Then navigate to "\remixemu\haxm-windows_v6_0_3" folder and install "intelhaxm-android" application file.
Issue 2: (HAXM cannot be installed)
Sometimes, you would be seen following error message while installing "intelhaxm-android" application file, to fixing above issue.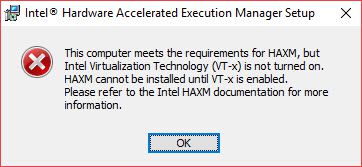 "This computer meets the requirements for HAXM, but intel virtualization is not turned on. HAXM cannot be installed until VT-X is enabled."
Solution: (enable VT-X on PC)
This error message is showing because "Virtualization Technology" feature would have been disabled on your PC, you can enable VT-X through your PC's BIOS settings. To do so follow the below steps.
Step 1: Reboot your PC.
Step 2: Open BIOS menu, this can usually do by Pressing the ESC key, the F2 key, or the DEL key depends on the manufacturer of you Desktop or Laptop.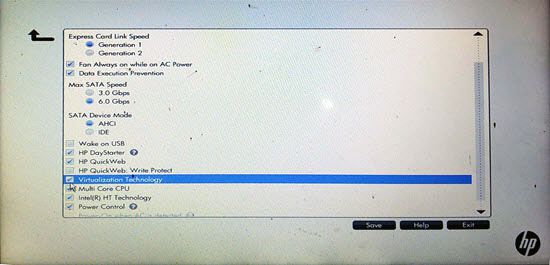 Step 3: Now find "Virtualization Technology" under "System Configuration," "Advanced" or "Security" tab.
Step 4: Enable "Virtualization Technology."
Step 5: Finally, Save and reboot PC.
Closing Words:
Have you sought a good alternative to BlueStacks app player? Or do you wish to run Android apps on your Windows 7/8/8.1 or Windows 10 PC? Then this Android emulator will help you to fulfill your thought. However, "Remix OS Player" requiring at least 4GB RAM and 32-bit OS, to run on your PC. In fact, it is little bitter, if your PC doesn't meet these requirements, then it is the time to move Bluestacks or other emulators.