Telegram Messenger is the fast and secure instant messaging service similar to WhatsApp Messenger, and it is totally free. It allows users to send messages, as well as images, videos, voice recordings, stickers and any type of files (PDF, DOC, XLS, PPT, MP3, Etc.). Nowadays, Telegram is a great alternative for WhatsApp. However, popularity is quite low when we are comparing with WhatsApp. You can also see the difference between Telegram and WhatsApp under the "Telegram Vs WhatsApp" heading in this article. Also See: Download Telegram Client Plus Messenger For Android
Overview of Telegram Messenger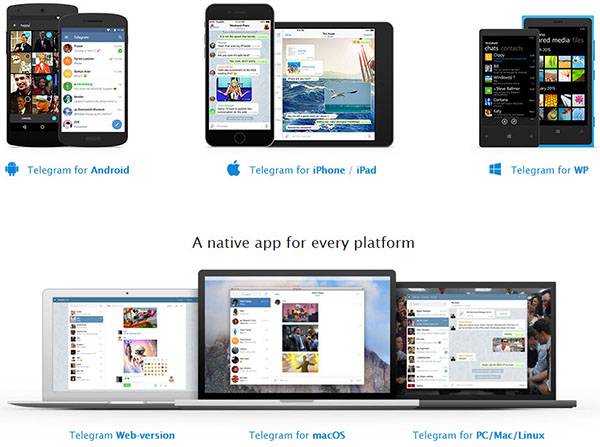 Telegram Messenger is also cloud-based messaging service. You can access your Telegram account from anywhere, on any device. Such as Android, iPhone/iPad, Windows Phone, Windows PC, Mac OS, Linux and even you can access it through the Web app.
Telegram founders
Telegram Messenger was founded in 2013 by the brothers Nikolai and Pavel Durov. The Russian brothers also founders of VK social networking which is the largest European online social networking.
Source: Wikipedia
Telegram Popularity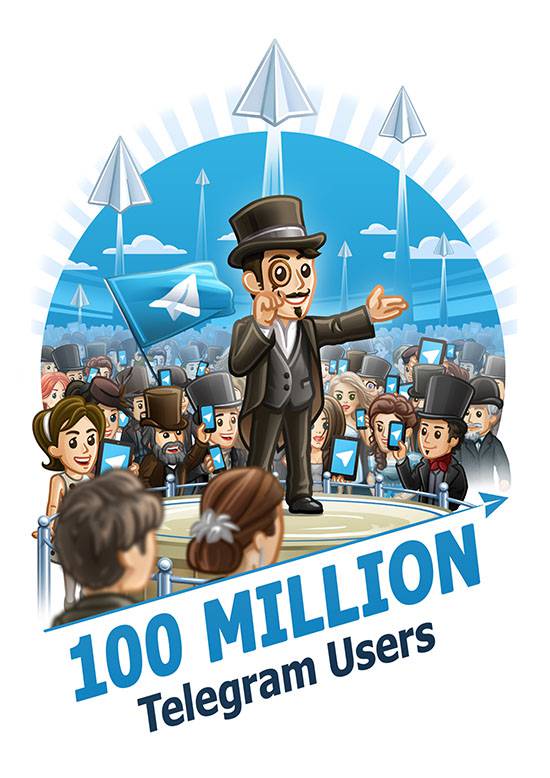 According to Telegram blog, as of February 2016, the Telegram had been more than 100,000,000 monthly active users, and 350,000 new users sign up each day, generating 15 billion messages daily.
Telegram features that we can't find on WhatsApp
Telegram is constantly updating with some cool features. Currently, Telegram offers several features that we can't find in WhatsApp. Such as Self-Destructing Accounts, animated GIF images support, Username Support, Creating new stickers, send files up to 1.5 GB, Passcode Lock support, inbuilt photo editor, bots support, Supergroups (supports up to 5000 members in a group), Personal storage for the chat and much more.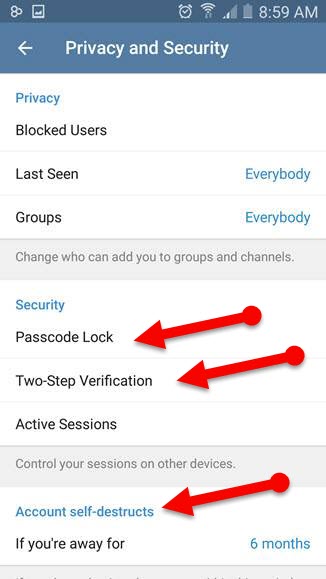 Telegram messenger is also focused on security and speed. It provides several ways to protect our privacy by end-to-end encryption feature, Two-step verification feature, Passcode Lock, Self-Destructing Accounts and even it offers us secret chat feature.
Telegram Vs WhatsApp
Accessing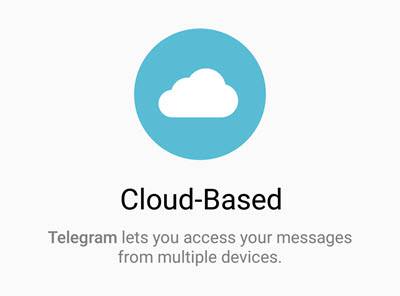 You can access WhatsApp on PC using web app or WhatsApp software. However, you need to connect your phone with PC, and you should maintain your data connection continuously Because, WhatsApp stores all your messages, photos, videos and other files on your device.
But Telegram is not like that; it is a cloud-based service it will securely store all of your data on the cloud, and it allows you to access on any device. It doesn't require data connection when you are using Telegram on PC.
Calling
WhatsApp offers to make free voice calls between WhatsApp users. But Telegram does not offer yet.
File Sharing
We can store and share documents and files of any type on Telegram including PDF, Word, Excel, Powerpoint, Zip archives, Photos, videos, Etc. But WhatsApp supports only selected type of files, and it is currently supported only for PDF file type to sharing documents.
Account expiration (Self-Destructing Accounts)
Telegram has a feature to destruct your account automatically. That means when you stopped using your account, and you do not log in for six months then your account will delete automatically, along with your photos, videos, and other media files. Also, Telegram offers you to select an exact period after which your inactive account will self-destruct (1 month – 1 year). But WhatsApp doesn't expire until you delete it.
Group Chat features
WhatsApp has a group chat feature connect and discuss with friend and families at the same time. And WhatsApp supports up to 256 members per group and only have rights to admin, to invite new members to the group. Telegram also has a group chatting feature; it supports 200 members per group, and any of member can invite new members to the group. And also Telegram has a supergroup feature, wich offers to add 5000 members per group.
Notifications behaviour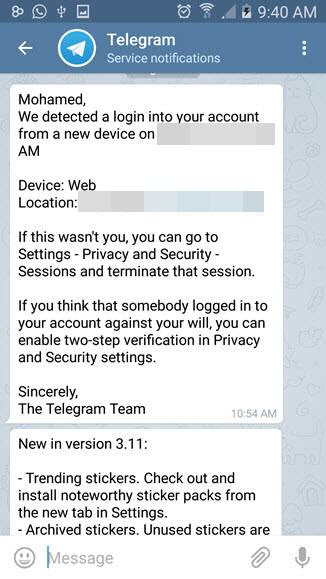 WhatsApp doesn't tell you when if someone newly joined to WhatsApp, that they already in your address book. And WhatsApp does not send any messages through the WhatsApp messenger. But Telegram will notify you when someone newly joined to Telegram that they already in your address book. And Telegram will send some important notifications to you such as Telegram latest updates, Login notification, Etc.
Bots
Telegram has bots features; wich can handle users command automatically to fulfill their needs. Bots are used for many purposes, and it provides many features beyond the just a messaging service. But WhatsApp doesn't have this functionality.
Learn Also: Telegram Mod: Mobogram For Android
Download Telegram messenger for your device using below links:
Closing Words:
Telegram Messenger is secure and fast instant messaging service. It is easier to use than WhatsApp app on multiple devices such as Tablets, Windows PCs, Android, iPhone/iPad, Web App and other devices. Also, it is working on all version of Windows (Windows 7/8/8.1/10). I have given download links above. So, load it up on your device and dive in. Hope under the "Telegram Vs WhatsApp" article will help you to get a good understand about the difference between WhatsApp and Telegram.